Do you know that over 30% of website hacking actually starts from your PC or laptop? Most hackers would never guess your password (especially if the password is strong), unless they first have access to your personal computer through which they can successfully get your login details.
Usually hackers try to guess your password using all available English dictionary words and if your password is weak enough, they could be exploited to attack your website and bring it down. This is the reason passwords are supposed to be strong and also kept away from the prying eyes of the public.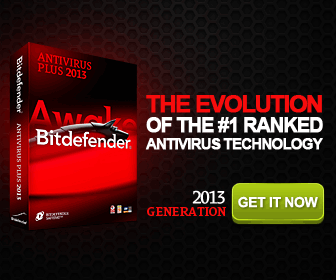 However, you could have the best password combination and keep your details hidden from the public; but if your computer or laptop from which you login is not safe enough, your website/blog could be in danger. This is where Bitdefender Antivirus Plus 2013 comes to your rescue to ensure that you do not suffer untold suffering in the hands of hackers.
Since hackers use combination of attack tactics such as infecting your system with malware, spyware, worms, etc, Bitdefender Antivirus Plus 2013 is fully equipped to defend your system against any of the disguised attacks and make sure your data are safe and not invaded by intruders.
DISCLOSURE: I may be an affiliate for products that I recommend. If you purchase those items through my links I will earn a commission. You will not pay more when buying a product through my link. In fact, I oftentimes am able to negotiate a lower rate (or bonuses) not available elsewhere. If you purchase Bitdefender Plus 2013, I will give you some undisclosed bonuses.
How does Bitdefender Antivirus Plus 2013 protect you?
Bitdefender is aware of the various tactics employed by hackers or spammers to try to gain entry to your computer in order to steal your password or other details. So, adequate measures have been put in place to ensure your safety. You can install the software into your system and go to sleep with both eyes close without having any worries about the safety of your website or personal computers. AV-test results put Bitdefender ahead of other anti-virus software in terms of performance and features.
Some of the features in Bitdefender Antivirus Plus 2013 include: Anti-virus, Anti-Malware, Anti-Trojan, Anti-Worm, Anti-Spyware, Anti-Rootkit, Browser Exploits, Email Scan, Anti-Phishing, Secure Network, On-demand Scanning, Scan Compressed files, Bootable Rescue, Auto-Clean infected Files, Auto USB Detect, Instant Messaging Protection, Infected files Quarantine, and Registry Startup Protection. This is by far better than what some other anti-virus software out there can offer.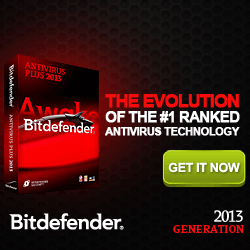 Performance
Taking a look at product test results from AV-Test remains the best way to determine the performance of anti-virus software. The AV-test considers three main performance criteria: protection, repair and usability. AV-Test has several servers connected to hundreds of workstations, and anti-virus products are then exposed to millions of malicious threats. The records from the tests are thereafter made public.
In the light of the above therefore, the performance rating Bitdefender enjoys above other antivirus software is based on the fact that results from AV-test put them ahead of their contemporaries. They are rated number one in terms of performance. It would be a good idea therefore to Buy Bitdefender and install it on your systems for maximum protection.
Customer support
Bitdefender Antivirus Plus 2013 offers its customers 24 hours, 7 days a week support via live chats, emails and phone services. It is therefore easy and fast to reach customer care with your challenges or questions regarding software installation, subscription renewals, etc. This is one area that makes Bitdefender a force in the industry.
Would you rather wait until your PC is infected and your data leaked to hackers before you took action? I am sure you wouldn't want that to happen to you. You wouldn't also want your personal files on your system to be infected and completely destroyed after several years of work creating those files. Why don't you get a copy of Bitdefender Plus 2013 for your PC today and save yourself some headaches?
Downsides of Bitdefender Antivirus Plus 2013
Bitdefender plus 2013 is not available for all versions of Microsoft Windows; lower versions are not supported. The following are the windows versions supported by the software
• Operating system: Microsoft Windows XP SP3 (32 bit), Vista (SP2), Microsoft Windows 7 (SP1). Windows 8
• CPU: 800MHz processor
• Memory (RAM): 1 GB
Besides, there is also the issue of unwanted pop up adverts being presented to users of the software even after they have paid for the products. Pop up ads are usually displayed to people using free versions of products; but Bitdefender seems not to put this into consideration as they keep annoying their users with unsolicited ads. However, this could be overlooked if you feel the product is good enough to defend your computers against attacks and infections
Do you have a copy of potent antivirus installed on your personal computer or laptop? Do you want to risk losing your precious data to hackers? What kind of antivirus do you have on your system? If you do not already one, you may consider to Buy Bitdefender Plus for your systems' protection today.