Blogging industry in Nigeria has become so competitive that it is difficult to hand pick the top bloggers in one easy count. Old blogs are waxing stronger, new blogs are coming on stream daily and everyone is striving to outrank the other. Blogging has truly become big business in Nigeria.
Coming up with this list of top 25 bloggers in Nigeria to watch out for in 2014 was like having to filter salt out of the sand. It took some time of personal research and getting in contact with few friends to be able to compile this list. Some top blogs found their way into the list because of the influence they still have, while majority of the others are blogs that have not really been given exposure before even though they have been doing relatively great.
Disclaimer:
This list was compiled without any intention to show favoritism to a particular blogger. The order of arrangement of these blogs is not to be taken to mean their order of ranking. There is the possibility that one or two good blogs that should make this list might have been omitted not intentionally but by mistake (if there is any); and so I would say such bloggers should not take things personal as having to pick from thousands of blogs in Nigeria is by no means an easy job.
I have tried to see that this list is free from controversies by ensuring that those blogs worthy of mention are actually here. However, there are some blogs I already wrote about in my post on MBT titled Top 10 Popular Bloggers From Nigeria – 2013, so you can check out the post to see which bloggers are on the list.
Must Read: The Best time To Start A Blog is Now: Here Are The Reasons
Several factor like blog popularity, PR, Alexa ranking, domain Authority, Subscribers' base, monthly page views, blog interactivity, etc were put into consideration before arriving at this list of top 25 bloggers in Nigeria to watch out for in 2014. So who made this list?
1. Linda Ikeji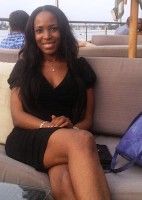 I do not think Linda Ikeji would require any form of introduction because she is already known everywhere in Nigeria. However, for the sake of the international audience of my blog, let me say that Linda Ikeja is not only the most popular and richest blogger in Nigeria, she is Africa's top earning blogger. Her blog LindaIkeji.blospot.com is the most read blog in Nigeria. She earns millions of naira from advertisement on her blog monthly. Her blog currently has PR 4, Alexa ranking of 51,848.
2. Don Caprio

Don Caprio is arguably one of the most loved tech bloggers in the Nigerian blogging industry. This web designer and blogger is the CEO of Doncaprio.com which is a haven for tech bloggers and information portal for the public.
Don Caprio's blog currently has PR3, DA 45, Alexa 19,040 and has a Facebook followers of 7,749. It is arguably one of the most visited websites in Nigeria. Don Caprio is fairly active on social media sites and also knows how to help his fellow bloggers achieve their dreams. This has contributed to his popularity online.
3. Oluwaseun Babajide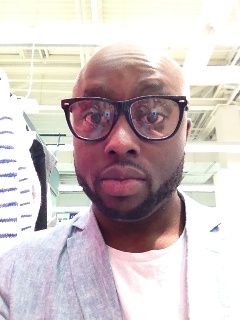 Oluwaseun Babajide made this list based on his blogging innovations, achievements and popularity he has attained within his short period in the blogosphere. Apart from being a blogger, Oluwaseun Babajide is a graduate of Business and Mathematics; and a Scholarship in Msc Applied Mathematical Modelling and Scientific Computing. He was able to move his new blog Sbabzy.com from PR0 to PR3, DA 40 and Alexa 47,439 within the first three months of blogging.
Babajide certainly knows the art of blogging and he's helping to redirect the energy of the youths towards useful productive ventures. His writing style is truly captivating. He deserves to be on this list. A visit to his blog will show you what I mean – his mature writing style and the interactivity on the blog say much about him.
4. Valentine Belonwu

Valentine Belonwu is certainly one of the top 25 bloggers in Nigeria to watch out for in 2014. Valentine currently runs two blogs with PR3 each. He is the CEO of Businessgross.com and Bigmoneyweb.com. This guy is one of those few bloggers in Nigeria who have been able to shrug off their educational challenges to forge ahead in life. Valentine was a college dropout, but today, he is showing entrepreneurs how to do business and be successful.
Businessgross currently has PR3, DA 38 and Alexa 157,903. The site is making positive impact in the lives of Nigerians and visitors from outside. Time would not permit me to talk in detail about Bigmoneyweb. Life is truly about what you make out of your temporary failures.
Must Read: My Dreams For Young Nigerian Bloggers: What Are Your Own Dreams?
5. Nwosu Mavtrevor Desmond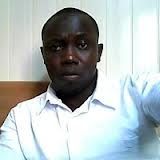 This Industrial Chemistry graduate of Abia State University is fun to be with. Mavtrevor is a web designer, data analyst, freelance writer, editor, ghost writer and blogging consultant, who has been able to take his blog Netmediablog.com to an enviable height. When it comes to adding fun to blogging, Mavtrevor knows just how to do that and keep his readers relaxed while they enjoy his writing.
Netmediablog currently has PR2, DA 41, Alexa 48,442; enjoys several thousands of pageviews daily. The site enjoys blogger-user engagement, with a lot of positive comments. This is why not minding its PR2, Mavtrevor was considered amongst the top 25 Bloggers in Nigeria to watch out for in 2014.
6. Yomi Adegboye

Yomi Adegboye is the CEO of Mobility Nigeria, the largest, most visited, most referenced, and most respected online source of information on mobile technology in Nigeria. His site has certainly grown to become a household name in Nigeria.
Established in 2008, mobility Nigeria now has PR 3, DA 38, Alexa 198,446 and a huge following on social media. Yomi Adegboye has become popular for his outspokenness on issues concerning mobile usage in Nigeria. He is one of the top 25 bloggers in Nigeria to watch out for in 2014.
7. Derek Odum

Derek Odum is a motivational speaker, counselor, internet marketer, young African entrepreneur and blogger. He is the CEO of techjay, a tech-based blog which is doing remarkably great. He started blogging in 2012 and has since proved to be a force to reckon with in 2014.
Techjay enjoys PR3, DA 35, Alexa 141,519 and is really waxing stronger. Derek has been able to prove his mettle by making his blog a highly interactive one, hence he's worthy of mention here.
8. Deolu Akinyemi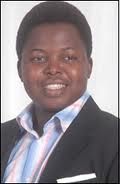 Deolu Akinyemi is a network marketer, blogger and Electrical Engineer who has distinguished himself in the blogging community. Deolu is the CEO of Deoluakinyemi.com, a blog he is using to help people realize their entrepreneurial dreams and gain financial freedom. Deolu is highly experienced in the field of human development, having worked in different multi-national companies.
Deolu Akinyemi's blog currently enjoys PR3, DA 32, Alexa 805,170 and Facebook likes 3,185. The blog is one of the most visited in Nigeria and enjoys several thousands of pageviews and unique visits monthly.
9. Williams Edia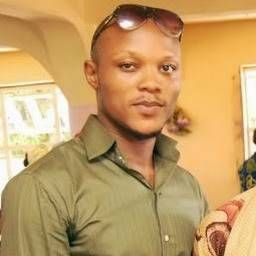 Williams Edia is the CEO of Uwillcgossip, a celebrities gossip blog which was started in 2010 to bring celebrities news, Nollywood latest gist, fashion, political news, etc to the doorstep of the average Nigerian. Uwillcgossip is doing quite well in the entertainment news arena.
Currently, the blog has PR3, DA 29, Alexa 166,999 and daily pageview of close to 30,000. That is massive traffic if I may say. Williams Edia is certainly one of the top 25 bloggers in Nigeria to watch out for in 2014.
10. Soki Briggs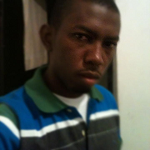 Soki is one young man that is doing relatively well with his blogging forum Ngbuzz.com which is more of tech/blogging based. Soki Briggs' blog receives high traffic because of the valuable tutorials he presents on his blog. In addition to being a blogger, Soki Briggs is a Webmaker, student of IT systems support and customer care, Mozilla rep, and computer hardware expert.
Soki recently upgraded his blog's speed to about 95%, making it one of the fastest loading blogs in Nigeria. Ngbuzz enjoys P3, DA 32, Alexa 330,039 and thousands of daily pageviews. Soki has been a source of inspiration to his fellow bloggers and surely deserves a mention amongst the top 25 bloggers in Nigeria to watch out for in 2014.
Must Read: How to Advertise and Promote Your Blog
11. Chinedu Ekeke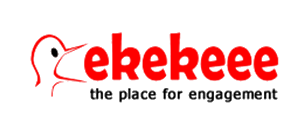 Chinedu Ekeke is one man who tries to defend the common man, using his blog Ekekeee.com, which has become relatively popular because of the role it played during the "Occupy Nigeria" protest. Chinedu Ekeke's blog has now grown into a multi-authors blog.
Ekekeee was started in 2009 and now has PR3, DA 21and Alexa of 945,146. The blog enjoys a lot of visits from the average Nigerian masses who take solace in the encouraging posts churned out on the blog regularly. Chinedu is a blogger to watch out for in 2014.
12. Emmanuel Mabogunje


Emmanuel Mabogunje, popularly known as Emmy Mabs, is the owner of Trends.com.ng, which is more of a mixture of news portal and blogging on latest and trending gist in general news, entertainment, politics, business, sports, lifestyle and more. This young man is progressively taking Trendsng to greater heights.
Trendsng enjoys a PR2, DA 34, Alexa ranking of 137,935 and Facebook followers 33,751. The site receives an average of 50,000+ page views and 30,000 visitors daily. Emmy knows how to help his fellow bloggers out of tight situations.
13. Yeremi Akpan

Yeremi Akpan is another blogger I love his Style of writing so much. Yermi is the owner of probloggertips, which he created for the purposes of providing his readers with the tips he has gathered from his experiences in blogging. This guy really understands the nuances of blogging, and he is making his voice heard in the blogosphere.
His blog has PR2, DA 35 and Alexa 154,385. One important feature of his blog is the level of interactivity between him and his readers which is represented by the number of comments the blog enjoys.
14. Usiere Uko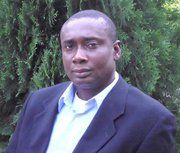 Usiere Uko is the brain behind the success story of Financialfreedominspiration.com which is a blog on personal finance and self development. Usiere is an entrepreneur, speaker, investor and blogger. He is a diamond expert author on ezinearticles. He is an experienced investor and helps to train people on how to get financial independence.
His blog is doing quite well, with a PR2, DA 30, Alexa 264,996 and facebook likes 7,360. The blog enjoys fair traffic because of its strategic importance as a business information portal.
15. Ikenna Odinaka

Ikenna Odinaka is the owner of Blogerian.com, a website dedicated to helping small business owners leverage digital marketing to build a web presence. The blog is mainly about web development and digital marketing for businesses, bloggers and professionals. This blog is gradually waxing stronger and establishing its presence in the blogosphere.
Ikenna Odinaka is a Website designer/developer, content writer and a Petroleum Engineer. He has been able to take Blogerian to PR2, DA 27 and Alexa 918,436 since it was established in Feb 2012.
16. Momoh Babanature Yakubu

This researcher, web designer, template designer, coder and blogger, popularly known as "Babanature" is the CEO of Onenaijablog.com. Onenaija blog is a multi-niche blog that deals with blogging, money making tips, affiliate marketing, logo design, etc. Babanature is a young prolific writer with high social media presence. Babanature knows the art of blogging and the art of blog commenting very well. His blog receives high level of positive comments because of the relationship he has built with his readers and fellow bloggers.
Surprisingly, his blog is raked PR1 with Alexa 39,622, daily visit of 3,000+. I decided to include his name on this list because the interactivity on his blog quite surpasses those on some of the high PR blogs. Momoh Babanature Yakubu is surely one of the top 25 bloggers in Nigeria to watch out for in 2014.
17. Obasi Miracle

Obasi Miracle is a tech blogger, web designer and SEO expert. He is the CEO of Obasimvilla, a blog he has been using to render help to his fellow bloggers and educate young Nigerians on how to blog, design websites, do CMS customization, etc.
Miracle is quite popular amongst bloggers in Nigeria. I interviewed him recently on my blog and was shocked at the great responses his interview received. He is certainly a blogger to watch. His blog currently has PR1, DA 35 and Alexa 117,763. Its rankings went down after it was moved recently.
18. Isaiah Joseph

Isaiah Joseph is doing well in the area of educational news. His blog Daily School News has become relatively popular because of the news updates on UTME, post UTME screening, admissions, etc. With the number of students searching for admission into tertiary institution yearly, you can understand why this blog receives massive traffic.
Dailyschoolnews has PR1, DA 35, Alexa 189,235 and facebook likes 46,479. The facebook likes is an indication of the popularity of the blog. This blog is sure to grow larger in 2014.
19. Samuel Adeniyi

This guy is doing relatively well in the tech niche with his blog True Internet World, which mainly covers the following areas: hot computer tips and info, hot mobile tips, android arena, blackberry devices, mobile software, website, SEO, blogging basics, traffic, wordpress, configuration, etc.
True Internet World has PR1, DA 24, Alexa 111,503 and facebook likes 2,718. The site is relatively busy, and the lots of comments, an indication of the level of engagement.
20. Michelle Emiahia

Michelle Emiahia is the owner of Nigeria's lifestyle and gossip blog, Gistville.com. Gistville is highly popular in Nigeria because of its regular updates about the happenings in the Nigerian entertainment industry.
Gistville has PR1, DA 24, Alexa 71,876: Facebook likes 2,912, Twitter followers 2,423 and daily pageviews of 15,304. Its popularity has made me include it on this list.
Must Read: Do You Really Think Blogging Would Ever End?
21. Laila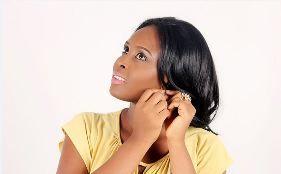 Laila is the owner of the popular celebrity blog Lailasblog.com. This lady blogger who is also a banker by profession is really pulling great crowd to her blog daily because of her quality of writing, regular updates and the cute photos.
Lailasblog has PR0, DA 31, Alexa47,128 and twitter followers 5,183. The low Alexa rank supports the fact that the blog is frequently visited by Nigerians and by people outside the shores of Nigeria.
22. Oscar Frank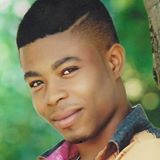 Oscar Frank is one of the surprises on this list because a lot of the readers of this post would expect only blogs with PR3 to make this list. However, Oscar was included on the list because of the impact of his blog Oscarmini.com, which though a PR0, has better engagement than so many PR3 blogs out there. Even with PR0, its Alexa rank stands at 62,425 (a monumental stride) and the blog has a DA 36.
Oscar Frank writes on the areas of Mobile tips, blogging, computer, SEO and traffic; web and WAP design; social media, etc. This programmer and web designer knows his onions and I see him become an authority in the nearest future. Oscar's achievements qualify him to be amongst the top 25 bloggers in Nigeria to watch out for in 2014.
23. Nwangene Theodore

Nwangene Theodore is certainly worth his onions. Though relatively new to the blogosphere, this young man has taken his blog Top Blogging Coach to an unbelievable height. What thrill me most about his blog are the titles he uses for his posts and the level of blog comments. Nwangene is definitely doing something right which others must learn from.
His blog provides money making tips and blogging tips. Currently, top blogging tips has PR0, DA 34 and Alexa 94,119. Theodore deserves to be on the list of the top 25 bloggers in Nigeria to watch out for in 2014.
24. Wilson Oshidipe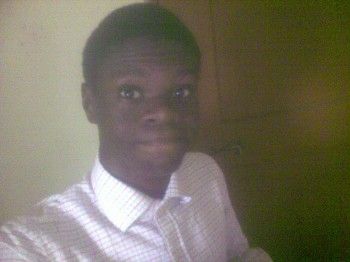 Wilson Oshidipe is on this list because of his relatively young age (He is actually 17 years old). He is the CEO of Yunggenius.com, a blog that is focused on the areas of gadgets (Android and Symbian), blogging tips and social media.
His blog currently has PR0, DA 21, Alexa 95,725 and a subscriber base of about 15,000. Alexa of 95k is a testimony that this chap receives traffic on his site. He is one of the guys to watch in 2014.
25. Adesanmi Adedotun
adetechblog.com



Adesanmi Adedotun is an emerging blogger who needs to be encouraged for his hard work. Adesanmi's blog Adetechblog.com, though relatively young, is highly interactive. It is hard to believe that this blog was started in June 2013; and as I write this post, it already has Alexa of 187,783.
The blog concerns itself mainly with sharing blogging tips, Android, iPhone, SEO and general tips. Currently, its DA is 17. This is understandable based on its age.
It is possible some quality blogs might have missed being included on this list. So let us know if there are blogs that are more qualified that did not make this list. Leave your comments in the comment box below. Share this post with your friends. You can also link back to the post if you love it. Don't forget to join our mailing list to receive updates from us regularly.