Have you ever heard about Warren Buffet? If yes, then chances are that you have heard about stock investing. Warren Buffet is the world's 4th richest man today, thanks to his wise investments in great stocks. This wise investor was even at a time, regretting for not starting his investments in time.
A lot of people have neglected this highly lucrative business either as a result of fears or due entirely to ignorance. Those who are wise enough are making a kill and getting a high return on investment. Why should you keep your money in the bank when it would hardly yield 5% profit for you at the end of every year? Stock investing would surely give you much more than what bank savings would give you.
Who is a stock investor?
According to Wikipedia, "A stock investor is an individual or firm who puts money to use by the purchase of equity securities, offering potential profitable returns, as interest, income, or appreciation in value (capital gains)". A stock investor takes the risk to do some stock investing, believing that he can make some gain in the long run.
Must Read: How To make Money Online
There are usually two types of stock investors – those who invest on short term basis and those who invest on long term basis. Whatever type of investment you choose depends on what you have in mind. If your dream is to dash into the market, make a quick profit and take your exit, then short term investment is good for you. But if you have the dream of building a lasting financial empire, then you need to consider doing it on a long term basis.
Why should you invest in stock?
Stock investing has lot of potential; hence it is advisable to consider giving this business a trial. But before delving into this business, it is good to know one or two things about what advantages you are likely to get for buying equities. Some of the advantages include :
Good stocks afford you the opportunity to build up wealth. With the accumulation of dividends and share bonuses, you are sure to raise your income level with time. Unlike keeping your money in the bank, stock investing provides you the advantage of building up your wealth from two directions. You increase your available fiscal cash through receiving annual dividends. You also build your stake in the company by gathering your bonuses which help to increase your percentage holding in the company. You are not losing from both sides except the company fails woefully on both sides.
Freedom :
Investing in stock provides you the freedom to do whatever you want to do with your available time since you are not the one managing the investment. You are not directly involved in the running of the company. This provides you ample time to run your own personal business. You only invest in the company, go to sleep and collect your dividends or bonuses at the end of the year without lifting a finger – other people do the work for you.
Profitability :
It is more profitable to invest in equities or stock (especially if you find very good ones) than depositing your money in the bank. While banks have fixed savings interest, stocks don't. Stocks can give you much more returns if the company declares higher profit for the year.
Collateral :
You can use your stock/share certificate as your collateral in case you need to take a bank loan to start your personal business. Once the bank verifies that the stock is viable and that the company is strong, they can accept your certificate just the same way you use your house as a collateral.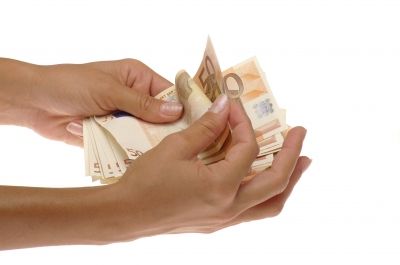 Must Read: What is Passive Income, Exactly?
Disadvantages of stock investing
Just as there are advantages, so there are also disadvantages of investing in stocks. Some of these disadvantages include:
Instability :
Stocks could be highly unpredictable sometimes. They are easily affected by political changes, economic meltdown, public demands, etc thereby making it a highly volatile area to put one's money.
Unpredictability :
It is easier to predict your bank interest because you already know the percentage you are expecting at the end of each year. But stock dividends are only dependent on profit or loses of the company which cannot be determined until the end of the year.
What makes a good stock?
Moderate pricing :
You don't want to invest all your life savings in buying only 100 units of stock from a company due to its high cost no matter how reliable the company is. If you do that, how much would you expect as your dividends at the end of the year? So a good stock should be affordable for investors.
Regular dividends :
A good stock should yield dividends regularly. Every year, you should expect your stock to perform better than it did the previous year in terms of dividends. A stock that does not yield dividends year in year out, in my opinion, is not a good one to put your money into.
prospect for growth
A good stock must provide you prospect for financial growth. If you put your money into buying equity and it is stagnant in terms of yielding profits, then you have no prospect of building wealth from it. Such stock is not advised.
Stable management :
Before investing in a company, you must be sure they have a stable and crises-free management because it is in only a place where there is peace that your investment is sure to make profit and ensure you have something to lean on in the long run.
The Don'ts of Stock investing
Paul Mladjenovic provides some advice for dummy stock investors, which would surely help you in making your decisions especially if you are yet to master the act of investing in stocks. Some of the don'ts include:
Investing in stocks of companies that don't make profits.
If you put your money into buying the stock of a company that has the habit of not making profit, you are sure to regret at the end. It must be totally avoided.
Invest in companies that don't give dividends.
Some companies might not give dividends because they are not making profits. How about a situation whereby a company makes profit yet it is not giving dividends to its investors? Avoid such company like a leper.
Invest in a company with a lot of litigation cases.
If you put your hard earned income in a company with a lot of litigation cases against it, you are sure to regret at the end. It is a no go area for you.
Invest in a company that is highly indebted.
It would be suicidal if you go and buy the equities of a highly indebted company. You must never put your money there or you end up forfeiting your investment if the company goes down.
Conclusion
There is so much to gain by investing in stock. It is a nice area to do business because of the great prospect and the opportunity it affords you to build a successful financial empire. However, care must be taken when investing in stock; you need to do a thorough research about a company before putting your hard earned income into it.
Please share your experiences with us. Have you been investing in stock? How regularly does your company pay out dividends or give bonuses to its investors? How much money have you been making from this business? When was the last time you lost your money by investing in equities?
If you find this post interesting and helpful, remember to share it with your friends. Please make sure you join our mailing list so you can get our regular updates, announcements, promos, giveaways, etc. Thanks for being a regular reader of my posts. God bless you.