Hello subscribers and readers of Business Success Guide, this is an opportunity to hear from another great blogger in our interviews sections as we enter series 17. Today we shall be featuring a great blogger and an author on Amazon.
Our guest is a woman of substance and a blogger in the tourism niche, with two highly respected blogs. Shalu Sharma is highly active on the social media and is playing a significant role in the blogosphere.
She is here to tell us the much we have not known about her country, with vast opportunities for blogging, tourism, entertainment, Information Technology, etc. I have the pleasure to introduce Shalu Sharma. Please make yourself comfortable as you enjoy this interview. Remember to keep your questions for the end of the interview.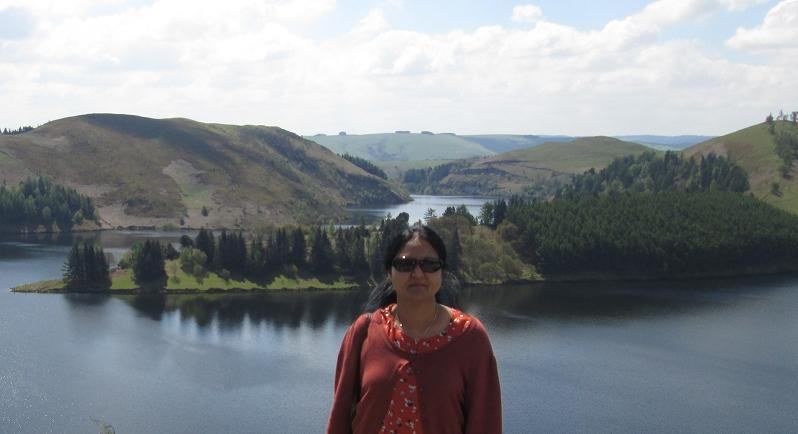 Welcome to Business Success Guide. Could you please introduce yourself?
Thank you for doing my interview. I am honoured. My name is Shalu Sharma and I am the founder and moderator or YouBihar.com and ShaluSharma.com. I also blog about travelling to India and provide customized tours to India. I am married and have children. I am also the author of the book, "India Travel Survival Guide For Women".
Could you please tell us a little about India since that is what you mostly write about?
India is the second most populated country and the seventh largest country in the world. It also happens to be one of the most visited. The most widely used languages of India is Hindi and English. In this country, you will see people of all faiths.
Why did you choose to write about India? Is there a kind of motivation to do so or it is simply a patriotic act?
The reason why I write about India is because I felt that I was well versed about the country. Most people know about their country and it's easy to write about something you know. In addition, I have travelled to many countries of the world and wanted to present India in a slightly different way. My presentation of India is honest, no fluff and on the spot.
Must Read: Why I Chose to Be a Blogger: Interview With Harleena Singh of Aha-Now. BSGIS 15
With India as the second largest country in the world, how much traffic do you get writing on this specific niche?
Traffic varies depending on how much I am blogging. If I blog twice a week I get more traffic which is understandable as compared to once a week. My target audience is not Indians; it's supposed to be foreigners. But as far as traffic is concerned, it comes mainly from these three countries India, USA and UK in the given order.
Do you at any time feel you made a mistake in choosing your niche blog?
Not at all! In fact if you go to ShaluSharma.com, you will see that I changed the niche. Go and look at the fist 5 first posts, it's all about blogging and then I realized that I was talking about the wrong topic. It was then I decided to change the niche into something that I knew I could write about.
How much influence does working for Ixigo have on your blog?
Fair bit! Ixigo helps me promote my website which in turn helps me to promote my services. It's a two way street.
As a travel guide, how often does Shalu Sharma come in personal contact with readers of her blog who visit India for the first time?
Quite often, I get lots of emails which I respond to all the time. Obviously, I can't respond to all of them but in majority of the cases, I try my best. So I come in contact with my readers but not personally. I have spoken to some on the phone.
If I were to visit India, where would you recommend I visit first?
The first destination should be Delhi, the capital of India. I suggest you stay in Delhi for 2 days and make a day trip to Agra to see the glorious Taj Mahal.
I see you on Facebook, Bizsugar, Blokube, etc. What are your experiences on these social sites?
They are very good sites that help me promote my latest blog post. Every time I publish a post, I make sure that I submit to social media sites which in turn get traffic. Social media plays a major role in blogging.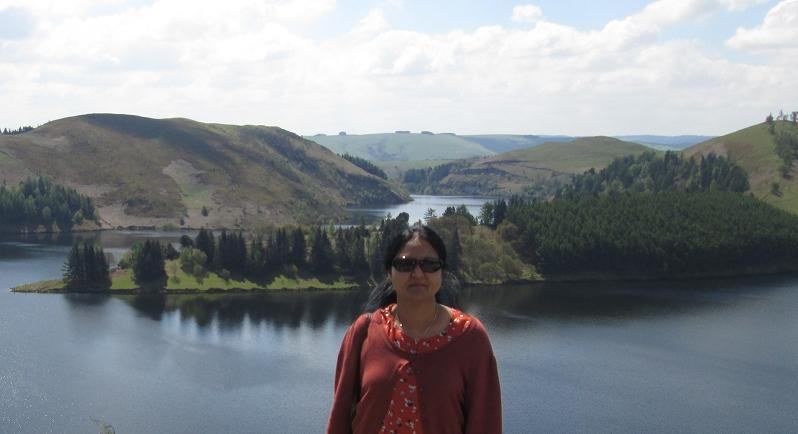 How should we build relationship with fellow bloggers?
Relationships with fellow bloggers are very important. They are the ones who help you promote your content to others on social media sites be it Twitter, Facebook or LinkedIn. You must also promote their content and in turn they will do yours. In this way, you build relationships.
What is YouBihar all about?
YouBihar.com is social networking site for the people of Bihar. Let's say it's the Facebook of Bihar. It's a discussion platform where people share thoughts, ideas, photos, videos etc.
Do you make money from blogging? How much do you make annually?
Yes I do make money blogging. But blogging is a way to get your name out. I make money by offering my services with is social media, writing etc. I will not be able to give you an exact figure on my takings from blogging as it's quite varied.
What kinds of blog post titles does Shalu Sharma avoid?
None. I can blog about any topic that I see fit. If it requires telling to the world, I will do so. No topic is taboo. Blogging gives me the freedom to express myself.
In what areas do you think bloggers from India need improvement?
They need to spend money to make money. Often bloggers from India refrain from spending money on essential blogging tools. But it's changing, they are beginning to realize that to make money from blogging, they will need to spend at least for the essentials.
How would you compare India and USA in terms of internet usage and tourism?
Internet is huge. India too has changed to a large extent. Indians are very net savvy and they spend a lot of time looking for deals on the net just like the average American would do.
What are the business prospects for bloggers in India?
Very good! Indians are very net savvy, information technology is huge and hence the business prospects for bloggers in India are big. In addition to all this, more and more Indians are connecting to the net either by broadband or through devices making blogging a hugely successful industry in India.
How popular are your blogs in your country?
Very popular! YouBihar is the only major social networking site for Bihar and my India travel guide is "getting there" although my target audience here is foreigners who plan to visit India.
Your word for those who hope to visit your country?
Don't be afraid, come to India. You will love India. There are some issues but whatever the case may be; India is a country that you must visit once in a lifetime.
Thank you so very much, Shalu Sharma. We appreciate your finding time to answer our interview questions. God bless you.
Thank you very much. The pleasure is all mine. I have enjoyed this interview.
Well, readers, you have all heard from Shalu Sharma, the tourist blogger for India. Please feel free to ask your questions, she would be available to respond to them and give you the answers you need. If you are planning to visit India, here is an opportunity to ask from the person who knows n\much about the country.
Remember to join our mailing list in order to keep getting our updates, announcements, promos, giveaways, etc. Share this post with your friends.