A guest post by Oluwaseun Babajide of Sbabzy.com.
These days, I am generating content for guest posts, and curious minds will want to know why I am doing this. Well, I started blogging just 7 months ago and I had nothing but a laptop, a website and big dreams to make it popular. With a lot of hard work and commitment, my blog has achieved a top Google Page Ranking. I had no experience whatsoever with blogging! I had not been blogging in the past; but I was so determined to learn the strategies that would make me a successful blogger.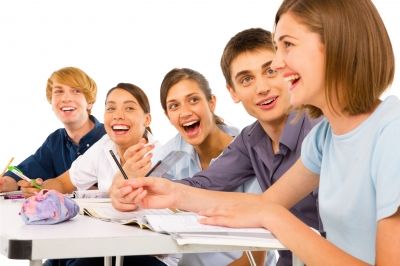 I understood that the concept of blogging "is sharing your story with the rest of the world". In my case, I wanted to not just share my story, but make a strong impact while I am at it.
If I can start blogging and achieved a top page ranking on Google (aka the hottest search engine on the planet!) in less than a year with no blogging experience, then anyone can do it!
So, let's get back to the initial question "Why should you post on other people's blog?" Believe it or not, guest posting is one of the well known strategies for being able to grow your readership base.
Okay, this is the part where you say "Go ahead, explain".
And this is the part where I say "With great pleasure"
Must Read: Interview With Oluwaseun Babajide; A mathematician and Blogger – BSGIS 11
Guest Posting – What Exactly is It?
Before we move on to why guest posting is all that and a bag of chips, I would love to explain the meaning of guest posting.
Guest posting simply means generating content and publishing it on another person's blog or website. I also offer this on sbabzy.com (my website); as a matter of fact, I wrote an article titled The Ultimate Guide to Guest Blogging. Please know that you should only choose to guest post on blogs with readers that you want to communicate with. Guest posting is a really awesome way to get your name out there and connect with new readers.
Limitations of Guest Posting
Not all bloggers will allow you to guest post on their website; for reasons best known to them; so do not allow your feelings to get hurt. Another well known limitation when it comes to guest posting is that some bloggers will provide you with a strict guideline (which you must adhere to) or no show.
Here are just some of the best reasons to guest post:
• Guest posting will help you to build a strong relationship with both upcoming and well known bloggers. Every blogger requires quality content. When you are a "good" guest blogger (you add value to another person's blog), you are simply going to build a good relationship with other bloggers.
It is certainly no secret that bloggers are known to make up a pretty large percentage of the discussions that take place on the internet, particularly on social media sites such as Twitter and Facebook. This makes bloggers good friends to have! When you are friends with bloggers via guest posting, you will be able to build your influence and get more blog subscribers.
I started blogging 7 months ago, and I am glad to say I have a considerable number of readers and over 2000 comments on my blog.
• Guest posting is also great for SEO (search engine optimization). Host bloggers allow you to include at least one link to your website or blog within the post – if the host does not allow any links; then what is the point? With time, these back-links will make search engines take note of your blog, which will make your content a whole lot easier to find via Yahoo, Google, MSN, Bing and so on.
• With guest posting, you can get introduced to new communities and share your story/message. Always make sure that you add value, and do not gain a reputation of being "That Person" who is always selling something! Be sure to add immense value, be helpful to others and exercise patience! With time, you will definitely win!
When I guest post on another person's blog, I usually ensure that I carry out the following:

• Add a link to the post from my website
• Promote it on social media
• Thank my host
(Well, not necessarily in that order).
When guest posting, be sure to be respectful of the other person's blog, do not use foul or obscene words within your write up – even if you are trying to explain what someone else said to you. Instead, you can write "He or she called me unprintable names"; you need understand that some readers are very sensitive to reading certain words. People choose to read content that has been grouped under "wholesome read" for a reason. If they wanted to read content with loads of foul language and images, they know exactly where to go.
Guest Posting Does Matter…. A Lot!
It is important that you understand that guest posting on other websites/blogs is 5 times as important as generating new content for your own blog/website – as long as you get back-links.
There is absolutely no doubt that this is a really great strategy for new bloggers to reach more readers and to also boost their online reputation.
If you are a writer and you are interested in wanting to write for conventional publications such as fashion magazines, business journals, etc guest blogging is one of the easiest ways to get your content featured. You can simply write to these publishing houses, providing them with links to your blog and guest posts, and when they realize how much value you can add to their magazine, you could be given a great opportunity.
Seriously, if you are not particularly happy with your blog or website traffic and you do not want to post on another person's blog due to pride or reasons best known to you; then you really do not have a lot to complain about! Consider guest posting NOW and you will see how your influence will grow!
About Author
Oluwaseun Babajide is the founder and Chief Editor at Sbabzy.com, a source of unique Blogging, Personal and Professional Tips, apart from featured Interviews with Top Bloggers. He loves working on the internet, golfing, researching, writing articles, and meeting new people. You can connect with him on facebook and Google+