Tables may have turned these days, what with economy and crowd funding, it's hard to find someone to share your passion as well as your level of interest in said passion. Even when compiling a team of people to work towards an end goal like one you'd find in a business, it's becoming increasingly difficult to find the funds for a business. In an attempt to expand a business and commercial finances, some owners are looking for alternative forms of funding. One of these methods is using pension fund money to purchase business assets and necessities, turning the pension into another investment.
How pension funds work for you
Getting a business loan can sometimes be a trial, especially when it comes to credit and "history." Whilst looking for other forms of funding, owners often stumble upon their pension pot, ever-growing, although unable to be used for personal means. However, a pension can be used to fund a business, and that's where we have a loophole with Sipp and SSAS pensions, through commercial loans or intellectual property purchase.
-Commercial Loan:
Just as any other loan, personal or business, money is being lent out to one party with the intent of being repaid, with interest, to the lender. This loan cannot exceed 50% of the pension fund's overall value and needs to have at a least +1% difference in the payback. It can only be done with the approval of SSAS. Because this is a loan without a direct discourse of income, credit and debt problems can arise soon if the return isn't quick. If you dip into a pension fund and need a game plan for paying it back, organisations like Consolidated Credit have you covered.
-Intellectual Property:
Pension funds cannot be used to own tangible or physical property; however intellectual property (IP) is free game. Many business owners will use this to their advantage and skip the whole uncertainty of income through this process. The owner of a Sipp or SSAS can purchase the intellectual property of a business, such as their domain names, patents, trademarks, etc, and then lease said property back to the business. The leasing payments will then put money back into the pension fund. There is one rule with the amount of pension funding here, which is to keep the purchase within 50-70% of the original total.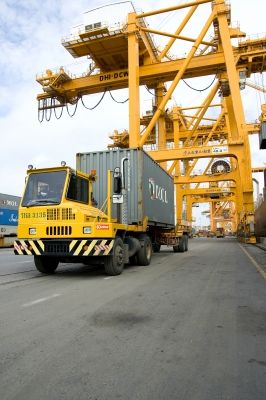 The Benefits and Risks
• If you default, you don't need to worry about being hit with charges, declaring bankruptcy, losing your home, or being hounded for repayment.
• The only one taking a risk in your business is you (and the pension pot); however, those confident in your business will be confident in the repayment.
• Using IP as a means to generate income automatically increases in income as the IP becomes more popular.
• Once you're out of the business game and retire, the IP can be sold or retained to continue to build an income.
• Lease payments have 100% relief from corporation tax.
• If your business tanks, you (and the pension pot) will lose a lot of money.
Is this a good idea for your business?
If you're going to use a pension plan, know that you're going to need to provide a lot of information to apply for this type of funding. No adviser or provider will help you out with the correct information about the company and its current financial standing. If your company is failing and needs this funding to regain ground, or if the pension pot is not large enough to make a payback, then this type of funding will not be awarded.
To get a loan, a number of things have to take place, such as: a detailed assessment of company accounts, a business plan, a track record, and funding structure. These should all be carried out by a corporate finance and pension specialist. The true value of the pension pot from sale should be properly assessed as well by a professional or someone with the right knowledge of this. Having many advisers on this process shrinks the possibility of missing a salary scheme or other exercise a business owner may be implementing—it is especially important to know everything when it comes to using pension funds.
This has been an available option to businesses for many years, and there have been quite a number of successes from it. Some business owners have more than tripled their income in a single financial year. There are however always going to be failures and mishaps, but they are rare instances when stacked up against the chance for success.
Is there anything I left out? Please share your personal opinions with us or ask your questions using our comment box below. Remember to subscribe to our mailing list in order to get our periodic updates, announcements, promos, giveaways, etc. Please share this with your friends. God bless you for being a regular reader.
Image source: Free Digital Photos