"Procrastination is the thief of time". That is a great saying I have heard several times in my life, especially while I was younger. Do you know that several blogs would have been bigger and earning more moneys today if the owners started them as at the time they had the idea conceived in their heats?
Many of those popular authority blogs out there started when a lot of people were lazing about, with their minds not made on what to do with their concepts. People have inspirations everyday; people come up with dreams, people have great ideas which if implemented would change their fortunes forever. But how many people actually take action and bring their dreams to reality?
You are quite busy now, so you would rather wait till it is 5 years before you can start your blog. NO! NO!! NO!!! Don't ever tow that line. I will tell you in the course of this article why it is risky to do that. It is possible you have the comfort right now and that money is not a problem. So you ask yourself, why start a blog now when I don't really need extra income? You are going to need it when the time comes. So there are reasons why the best time to start a blog is now.
Blogging is like any other business; the more you delay your starting the more money you lose. Now this is what happened to me. About six years ago, I located a 10 plot piece of land and decided to buy it. Why did I want to buy it? I had the dream to cultivate some palm trees on the land. So I approached the owner and worked out the modality for the payment. As I write this article, six years after, I am yet to put a single oil palm seedling on the soil.
Must Read: My Dreams For Young Nigerian Bloggers: What Are Your Own Dreams?
The breeds of palms from NIFOR take about three to four years to start bearing fruits. If I had planted (let's say only 50 trees) on that land, I should have started harvesting in the past two years. If on the average each tree brings in #500 every year in the first year (I would have #500×50 = #25,000). If the yield goes to #1000 per tree per year the following year, I would have #1000×50 = #50,000. So it means I have lost #75,000 in the past 2 years the trees were supposed to have started yielding fruits. How much am I going to lose in the next 4 years even if I cultivate the land today? You solve that math yourself.
Examples of bloggers who rose into stardom at their tender ages
There are a handful of bloggers who rose into stardom while they were still very young. They took action and refused to procrastinate. Today their blogs are making waves and raking in real money. Now let's have a look at five of such bloggers:
1. Martha Payne:

Martha Payne started her blog Neverseconds at the tender age of 9 years old. She has been using the blog to write about the quality of food provided to her school. Now this kid has been able to raise enough money to feed the entire pupils of Lirangwe Primary School, Blantyre, Malawi for a full year. Imagine where her blog would be in the next 10 years. Also think where your blog should have been if you started at even 15 years of age.
2. Carl Ocab: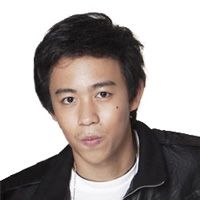 Carl Ocab otherwise known as the Kid Blogger started blogging at the age of 14, and today, this young Philippino's blog Carlocab.com is now ranked #1 on Google page for the term "Make money online". So the Kid Blogger is raking in several thousands of dollars from his blog, by showing people how to make money online. He started on time and now the dividends are coming in.
Must Read: Do You Reall Think Blogging Would Ever End?
3. Sushant Risodkar:

Sushant Risodkar is another blogger who started at age 14. Now, Sushant's blog Smartbloggerz has grown relatively big and earning recurrent passive income for him. The blog deals mainly with blogging tips, make money online tips, SEO tips, blogging tools, tutorials, etc; and is really pulling crowds and getting several thousands of pageviews per month.
4. Alex Fraiser: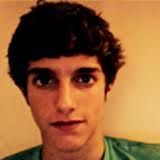 Alex Fraiser started his blog Blogussion at the age of 16. The teenager was able to nurture it to become a brand. Blogussion has now evolved into a blog with quality writers on blogging, marketing, monetization, web design, etc. The blog is now very popular. Thanks to the proactive steps taken by the teenager to bring his dream to reality.
5. Benjamin Lang:

Ben Lang started at the age of 16 and gradually grew his blog Benlang now EpicLaunch into a famous blog. Currently, the blog has young talented writers handling entrepreneurship, online business, social media, etc. EpicLaunch, no doubt, is making a hell of dollars for the owner.
The examples just go on and on; but I am going to stop with the 5 listed above so we can have time to finish this topic. You can now understand why you should start a blog now. If those guys procrastinated, by now their blogs would have been nowhere.
Why you must start a blog now
There reasons why the best time to start a blog is now. We need to understand these reasons and work to make sure we take action now and stop procrastinating. Now see why you must wait no further:
It takes time:
It sometimes takes time to start making money with a blog. Start something today and work it up. Don't expect to start a blog today and then begin to reap millions the next day. If your dream is to start a blog now and start making millions of dollars in the next 24 hours, then you are already late. You should have started some years back.
The older the wine the better the taste:
Have you never heard before that old wine tastes better? Maturity of blogs comes with age. Premium domain names are not domains of six months or one year old. The older your domain/blog becomes the more authority it gathers. Blogs that were started 10 years ago now have better PR, Domain authority, backlinks, trust, etc than those in the same niche, with same content quality, which were started barely a year ago. So where do you want to be in the next 10 years? Start doing something now so that your dream could come true in the next couple of years.
Long term investment:
Blogging is a long term investment that should be started now and allowed to grow. Even if you don't need the money now, do something and then gather those small streams of income as they are raked in monthly; keep the money in your bank account and don't spend them. You would be surprised how much you would have gathered by the end of 5 to 10 years. Don't act like me who failed to cultivate the oil palm plantation and am already losing thousands of naira yearly; and will still lose more in the next 4 years.
Guaranteed employment:
You may be a student today and as such you feel you don't have the time to update your blog. The natural thing you would want to do is don't start what you cannot maintain. But do you know your blog could become your employer the moment you are out of school and there are no jobs anywhere? Starting to work on something for the future could provide you a guaranteed job and a secured source of livelihood after graduating from school.
How to keep your blog alive?
Keeping your blog alive shouldn't be a big problem. I am not going to waste your precious time here dilly-dallying. The following steps can help maintain the blog and ensure it doesn't die a natural death.
write with a focus:
You already have a long term dream – to invest now and reap a great harvest in the future. So your efforts should be channeled toward maintaining that focus. Always remember your dream and don't chase after money because that is not the dream for now. Instead, chase after quality and let the quality of the content and the ever-green nature of your articles sustain the blog.
Sustain the value:
If you cannot do it alone, get some help to maintain the regularity of posting. If you cannot pay someone to write for you, provide incentives like adding the persons Google Adsense block to the posts he makes; do revenue sharing agreement, get quality content from places like contentblvd, postjoint, myblogguest, bloggerlinkup, etc. Make sure only those articles that are in tune with your dream are approved from those sites and published on the blog.
Get organic traffic:
Make sure the chunk of your traffic are organic. To get traffic from the search engines, you need to research your keywords and use especially the longtail keywords to rank very well in SERP.
Remain committed:
Remain committed to the promotion of your blog image and dreams. Use social media like facebook, twitter, linkedin, pinterest, etc. to promote it whenever you have the time. Be sure the hands managing it also do same regularly.
Conclusion
It's good to have vision; it's good to get inspiration. But it is always better to be proactive and make sure you take action the moment you are inspired. The more you delay the more you lose money. So start a blog now and write your name in the history book of bloggers who started on time and got handsome rewards for their early decisions.
This topic is by no mean exhaustive. I know you have something to add to it. So tell us your opinion; we need to hear from you. What do you think, should one start blogging early or not? If you find this post interesting and helpful, follow us on Twitter, Facebook, and add us on Google+.