Welcome to our second Paypal cash and fantastic prizes giveaway contest. Our first one which ended on the 30th June was a huge success. Though it was our very first giveaway, it was great. Thanks to our sponsors and all who participated in the contest.
This time around, we have decided to do a minor adjustment to the rules. A lot of participants did not follow the rules last time and so made things a lot difficult for us. We overlooked because it was our very first time to organize such contest. This time around, every one participating must follow the steps to the end to qualify for a prize. Winners will be selected by Punchtab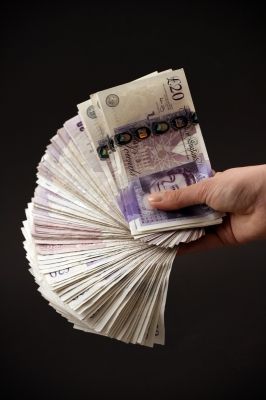 One of the major things that all participants must do is that they must sign up to our mailing list with their real and functional email addresses to enable them get our updates and subsequent announcements. Anyone who did not sign up or who signs up with a fake email address would forfeit his prize even if he wins. Why are we doing this? As at the time of writing this post, some of the winners of the last contest were yet to collect their prizes because of the issue of contacting them. We didn't give out the prizes to some other people just to avoid some controversies. But if in the next 48 hours they still did not collect their prizes, we would be left with no option but to give their prizes to the persons next in line.
Period of Paypal Cash Giveaway Contest
This Paypal cash giveaway lasts for a period of 1 month only. It commences on the 10th July 2013 and ends on the 9th August 2013. Winners would be announced on the 12th of August 2013. The contest is open to all our blog readers, their friends, fellow bloggers and anyone above the age of 13.
Who and who are making this giveaway possible?
This time around, we have our special sponsors of this Paypal cash giveaway who are staking their resources to make this a huge success. They are friends of Business Success Guide. They love what we are doing here and so they decided to commit their moneys and other resources into it. So we all owe them some 'thank you' visit to their sites when we are less busy.
Kharim Tomlinson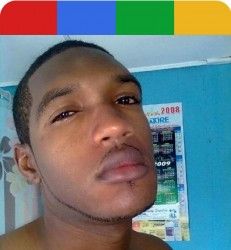 Kharim Tomlinson is a blogger from Jamaica. He has a blog that provides amazing blogging tips which can help you to drive traffic to your blog and also how to make money online.
Facebook Fanpage: WebmasterSuccess
Twitter: KharimTomlinson
Google+ page: https://plus.google.com/104411163673515574987
Patrick Ogidi

Patrick Ogidi is An Internet Business/Social Media Consultant, Speaker & Work At Home Advocate. Patrick is the CEO of Wealthlifters Concept Int'l & NetFame Marketing Services. Read more about his works at http://PatrickOgidi.com
Site's Facebook Fanpage URL:PatrickOgidiFans/app 193168050721272
Twitter URL: PatrickOgidi
Google+ URL: https://plus.google.com/105419792688007733588
Prizes to be won
Prizes to be won this time around include:
1st prize: $50 Paypal Cash + 1 E-book (Secret Traffic Source)
2nd prize: WP Optimum plugin
3rd prize: WP Security Ninja
4th prize: Wp Azon
5th prize: WP Pop Notify
6th prize: 1 E-book (How To Earn $100 A Day With A Blog You Love)
7th prize: 1 E-book (101 WordPress Tips and Tricks)
About the prizes
1. WP Optimum
WP Optimum is a brand new WordPress plugin that perfectly optimises your website, instantly increasing page speed and and gives your visitors a fantastic user experience.
2. WP Security Ninja
Years of industry's best practices on security combined in one plugin.
Perform 31+ security tests including brute-force attacks
Check your site for security vulnerabilities and holes
Take preventive measures against attacks
Don't let script kiddies hack your site
Prevent 0-day exploit attacks
Use included code snippets for quick fixes
Extensive help and descriptions of tests included
3. WP Azon Showcase
Azon Showcase is a wickedly simple WP plugin that packs a powerful punch on what it delivers. It is going to solve the tiresome problem of visitors becoming blind to your banners on your site and therefore not clicking through the Amazon.
4. WP Pop Notify
Diabolical yet simple plugin uses Facebook's behaviour conditioning to force your users to click any link you choose.
EBOOKS…
1. Secret Traffic Source
Guaranteed money from a secret online source.
Our secret traffic source, plus a neat little tweak, will make you money even if you don't sell a thing on your own website.
2. How To Earn $100 A Day With A Blog You Love
This e-book teaches you how to make $100 a day with a blog you love.
3. 101 WordPress Tips and Tricks
Let us hand you 101 tips to supercharge your WordPress blog… even if your blog is brand new.
Enter Now to win
Enter now to increase your chances of winning. Inform your friends about this giveaway

Sponsorship of Next Giveaway
Our next giveaway comes up by 20th August to September 20th 2013 and it promises to be greater than this. If you are interested to be one of the sponsors, please get in touch with me at admin[at]bizsuccessguide[dot]com so I can reserve a spot for you. You need to hurry up because all available spots have almost been taken up