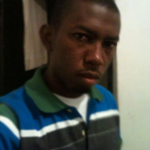 Faithful followers and readers of this blog, we are here again on our interviews section. This is our interviews series 14, and today we are featuring Soki Briggs. I understand that so many of you already know who Soki Briggs is; but for the benefit of those who do not know him, I am going to take a little time to introduce him to all of us
Soki is one of those respected and emerging bloggers from Nigeria who have been doing great exploits in the internet community. In addition to being a blogger, Soki Briggs is a Webmaker, student of IT systems support and customer care, Mozilla rep, and computer hardware expert.
Soki Briggs is the brain behind the success stories of Ngbuzz.com, one of the highly successful tech forums in Nigeria. He is actually the founder of that forum. In case you want to pitch a guest post there, make sure it is of high quality, otherwise Soki would reject it lol
So ardent readers of this blog, please sit properly, adjust your belts and enjoy this interview. Please don't fail to leave a comment for Soki; it is very important that you tell him how you feel about his exploits. Be free also to suggest areas where he needs improvements.
Hello! You are welcome to Business Success Guide. Can we get to meet you?
Passionate Blogger and Webmaker. It's an honour to be here.
What does it take to be a problogger?
To master the art of Blogging and claim the elusive ProBlogger title, one must repeatedly show practical knowledge about essential components of the profession. I'm talking about SEO, Social Network Marketing, Article writing, User engagement, Traffic Building and sometimes "coding".
As a Mozilla Rep, what advantage does this position give you over other bloggers?
I wouldn't call that an advantage over other bloggers but my role as a Rep for the Global Non-profit is to support Mozilla's mission and objectives the best way I can. I guess it has made me appreciate the web more as an open resource where anyone can come and build their dreams.
As the admin of a highly interactive site like Ngbuzz, how are you able to cope with the challenges of your forum?
It's said that if you want something done right, you have to do it yourself but delegating is one of the best ways to deal with challenges in business. I have an awesome team that makes my job a lot easier.
Your site is one of the fastest loading site in Nigeria, with a loading speed of 95%. How did you achieve this feat?
The fastest in Nigeria? Aha, I'll have to check other sites before accepting that title.
I simply implemented the suggestions from Google PageSpeed service which allows a cached and optimized version of my pages to be served to users from super-fast Google servers instead of my original server. I recently documented the process on Webmaster section of Ngbuzz and hope anyone interested can use it.
Are you making money with your site? How comfortable are you with your current site monetization?
Yes, advertising revenue has been impressive but there's always room for improvements.
I do wish for more direct adverts and featured post offers, which would really turn things around.
How do you motivate your forum members to remain committed to your forum?
I believe providing fresh and relevant content regularly keeps them coming back. By providing answers to most commonly asked questions, new readers find us easily on Google every day.
Apart from blogging, what other skills does Soki Briggs possess, and how have they helped you?
I've always been a handyman so it's no surprise that my office also provides technical support solutions for Mobile/PC hardware and software issues. My Web developer skills are still being groomed and all these put together has made me a "Better Geek".
What sets you apart from other bloggers from Nigeria?
Probably my mindset (purpose for blogging) – You will agree with me that many no longer see blogging as an enjoyable Hobby, they become too serious and that sucks all the fun out of it. There's nothing wrong with taking blogging as serious business after all it does pay the bills but I just can't deal.
My style of writing articles with a pinch of humor and personalizing it allows readers to relate better – I think that's a rare quality not many posses (You have to love writing).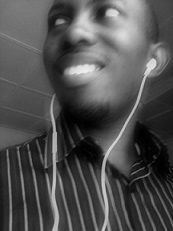 What kind of relationship exists between you and other Nigerian bloggers?
Mutual Respect – That's how I can describe my relationship with other Nigerian bloggers. I recognize and appreciate the hard work they're doing and help if I can; they also thank me for keeping the Nigerian flag flying high.
Is Soki Briggs comfortable taking online business on a full time basis?
There's so much uncertainty surrounding this topic – When revenue from this Blogging "hobby" surpasses that from other real life jobs, then I'll probably consider it.
What is your blogging philosophy?
I don't think I have any. I'll have to put some thought into this and come up with a catchy one, but basically I take every day as it comes.
How does it feel like being featured on the Vanguard Online Community?
It is an exciting experience that validates the work we do; I hope to write more for them and other blogs.
What other skills do you intend to add to your skills in the next 5 years?
I'll probably be into providing software solutions for businesses and App making – I hear that's where the money is lol.
Who do you think we should feature on this interviews section, and why do you think so?
You're on the right track Joseph; you've featured all the Big names in the industry I wanted to mention. Maybe featuring Linda Ikeji would be a great achievement for this platform – A lot of people look up to her and I still think there's something she's not telling us (I want to know which Juju she uses lol).
What in your opinion prevents Nigerian bloggers from making much money online?

The wrong mindset – It's good to be optimistic, but believing that your new blog will earn you a tone of cash within a few months is crazy! There are no shortcuts, if you provide unique content readers love or solve a problem, traffic and other goodies will follow. Be patient.
Ngbuzz is a Forum like Nairaland where anyone is allowed to Login and Post a topic – Why are you only one doing 99% of the posting?
Yes you're correct, anyone can login and post in appropriate categories but we have a standard which must be met. Most posts sent in get deleted because they advertise a business, include irrelevant links or they're not just useful to my readers.
We always welcome unique and well written posts from our members.
What have you to say to upcoming Nigerian bloggers and freelance writers?
I'd like to congratulate them on finding something productive to do with their time on the internet. Learn all you can about it, discover new things, never try to be somebody else and most importantly – Have Fun!
Thank you so very much Soki Briggs. We appreciate your contribution to this section. God bless you.
It has been a pleasure Joseph – Thanks for giving Bloggers a Voice.
Well, that was the "Webmaker". Do you have any question for Soki Briggs? You are free to ask them here; Soki will be available to respond to your questions and give you the right answers.
If you have benefitted in any positive way from this interview, please spread the news. We want everyone to hear about our bloggers featured here, Soki inclusive. Help us discover hidden talents – bloggers, freelance writers, internet marketers, etc. Let us know of talents that you feel should be featured here.
Remember to join our mailing list at the bottom of this post. Please like us on Facebook, follow us on Twitter, add us on Google+. Thanks for being a faithful reader of this blog. Stay blessed.