Distinguished readers of Business Success Guide, You are welcome once again to our interviews series. I formally welcome you all to interviews series 12 with great pomp. Obasi Miracle is our guest today and we look forward to enjoying the insights this young Nigerian has got for the blogging profession.
Before I officially present our guest, let me do a brief introduction. Obasi Miracle is a tech blogger, web designer and SEO expert. He is the CEO of 3ptechies.com, a blog he has been using to educate young Nigerians on how to blog, design websites, do CMS customization, etc.
Obasi Miracle has positively touched the lives of his fellow bloggers in different ways. For example, he has offered his web design services free to so many of his colleagues a couple of times. And he continues to offer himself to help others out of their blogging predicaments and show them how best to blog and make money online. He remains one of the bloggers to watch in the future.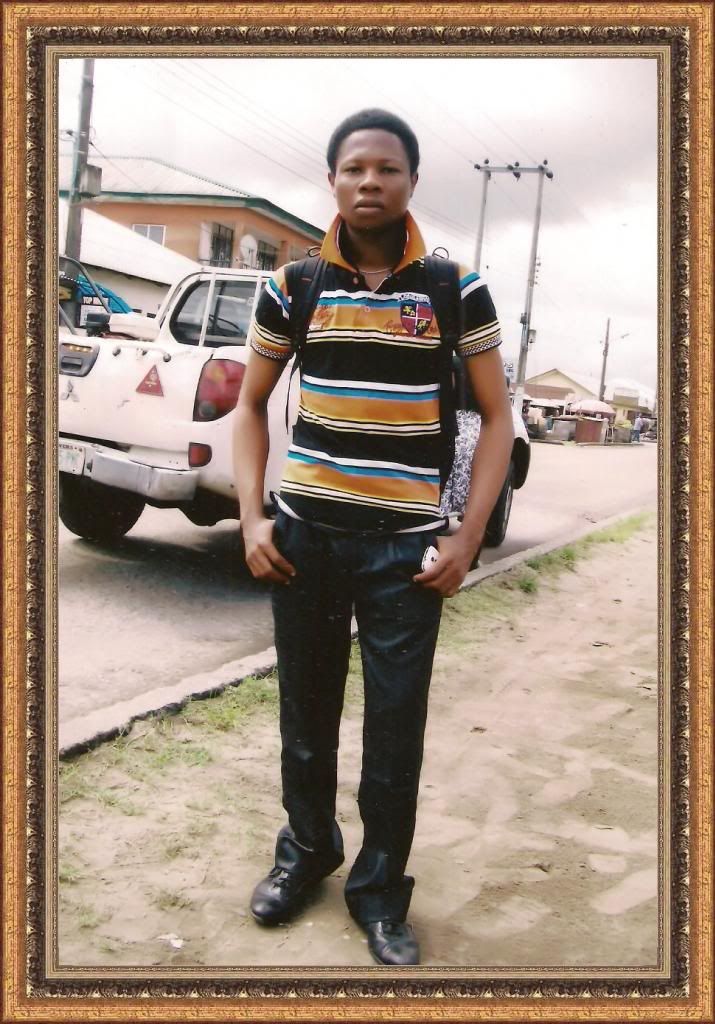 You are welcome to Business Success Guide. My audience would love to know you. Could you please introduce yourself?
Thanks for deeming it right to have me here Joseph, I am so intrigued having this lionization to meet with your blog Loyal Readers today. Well, I am Obasi Miracle the sole author at Obasimvilla.com and one of the brains behind nairatrain.com.
What are your areas of expertise?
Categorically, I would have to sum up my expertise in just two words "ICT Consultancy" This is because I am very versatile and multifaceted when it comes to anything techy. From Website Designing, CMS Customization, Coding, I.T. Support, Internet Marketing and Mobile Computing to Forum Management, Video Coverage and Networking, This whole lot keeps me wanting to learn more & more which actually led to my latest development at obasimvilla.org aimed at "bringing together of the best tech brains" in Bonny Island where I currently Reside.
Why did Obasi Miracle choose tech blogging instead of business, entertainment, gist, etc?
This is the kinda question I get daily from co-bloggers who knew little about me before now, I actually choose tech blogging as my favorite niche 'cos I have lived all my life doing techy related stuff. I can't even blog on entertainment because my current pattern of life wouldn't sit well with it.
Must Read: Interview With Don Caprio; One of Nigeria's Passionate Bloggers
How do you get your blogging inspirations?
Before creating an official blog of my own I have had slathers of followers who crave so much for my techy tips. They inspire me a lot either by their questions or desire to assimilate whatever tips I've got for them.
How do you intend to take your blog to the next level?
This is my biggest challenge at the moment "Restoring the grandeur of obasimvilla.com". It used to be a very brilliant place before our recent changes (moving all the articles to a new domain name) that really affected our Google PageRank and daily traffic. I have implemented really workable steps to resend it to the summit of tech blogs where it actually belongs.
What's the next big thing in your mind?
Well, owing to my great passion for blogging and love for bloggers at large I have already concluded plans to transform wikibloggers.org to a repository of bloggers from all over the world, where I will be publishing the full biography of every successful blogger that wishes to have his public profile online.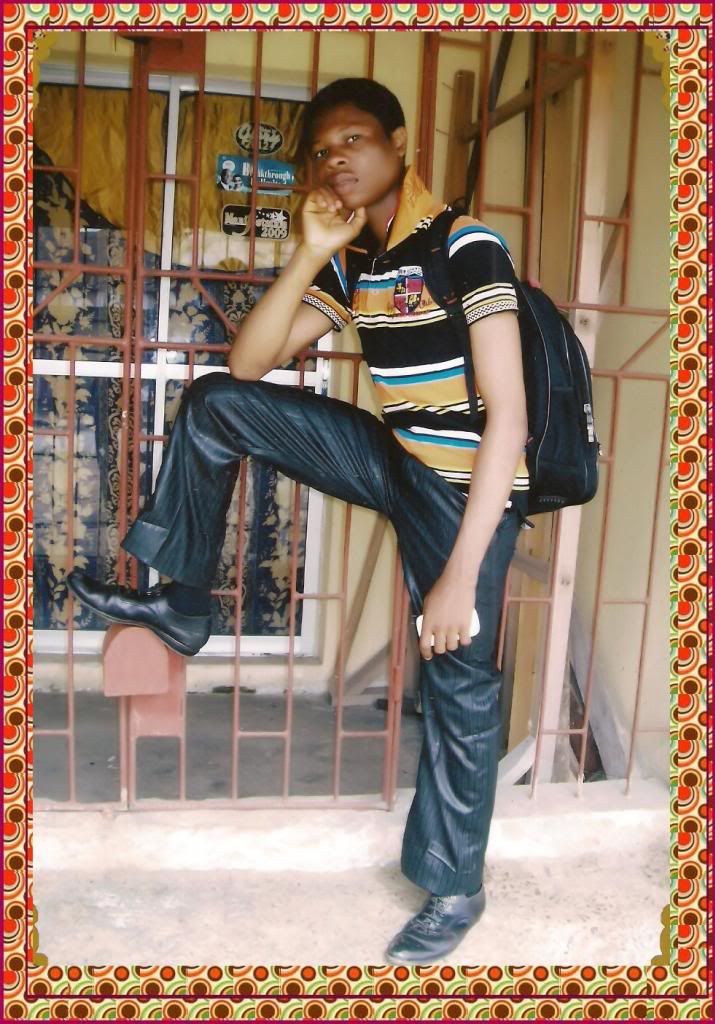 What do you think is the biggest challenge of tech blogging or blogging generally in Nigeria?
Coming from a country where many young people consider reading as being stressful and time-tasking, I will say that our biggest problem as bloggers in Nigeria is the unwillingness of some of us to sit down and study the basic rules that govern this honourable profession. This in turn leads to many upcoming bloggers resorting to copy-paste blogging that is now dragging down the blogosphere. Another huge problem bloggers in Nigeria at large face is the High cost of internet and unsteady electricity.
What does Miracle Obasi think of the blogging prospects in Nigeria?
With the rise of many success Oriented bloggers Currently in Nigeria I can only anticipate a great future for this worthy career in the nearest future.
Who do you think we should feature in our interviews section, and why do you think he/she deserves to be featured?
If there is any person in my mind at the moment it should be "Master Precious Ngwu" I knew him back in 2007 when internet marketing was all new to me. He is a great marketer & great personality too, working very closely with Ken Nwankwo
Must Read: Chitraparna Sinha Speaks: Wat Sets Met Apart From Other Bloggers
What should be the best way to keep a blog alive?
Search Engine Optimization, infrequent email marketing, promotion and social media & bookmarking site's promotion should be the best and most recommended way to keep a blog always in the spotlight.
Why should a blogger build relationship with fellow bloggers?
This is one thing I always speak about; bloggers should see themselves as a community of talents instead of competitors. No single person can know it all; we need one another to grow. Many successful bloggers today never did it all alone.
How many hours do you spend on your blog daily?
This is one of those questions I can't really have a single answer to! I spend time on my blog depending on the need for that moment.
How often do you update your blog? Why did you choose such rhythm?
I update my blog as much as 3 times a week 'cos I have had greatest result with that level of frequency.
Who is your blogging idol?
This is one area I can't really point out a single person as a mentor or Idol but Master Precious Ngwu really inspired me a lot. Some of his products were compelling too .
What are the 5 best blogs Miracle Obasi loves to read regularly?
I am already addicted to the most popular Africa's web forum:- nairaland.com and few other tech blogs like; techlila.com, mattcutts.com and mybloggertricks.com. I also find out valuable time to visit other blogs in the entertainment niche like: lindaikeji.blogspot.com and bellanaija.com.
Apart from blogging, what other products make you money?
At the moment blogging isn't the only source of my income online. The section of my blog where I market CMS Customization and Website Designing – http://www.3ptechies.com/services.html have got me really pretty handful of contacts already including the designing and SEO of reviewsgang.com.
What would you say to the readers of this blog?
Firstly I will like to acknowledge their altruism in affording me the contingency to actually meet with them today and also encourage them to focus more on providing unique contents for their site (as bloggers), comment usefully (as visitor), Debate passionately(as researchers) and bookmark every useful blog for future reading.
This blog's dream is to promote young Nigerian bloggers. How do intend to help make this dream a reality?
Well I will look forward to contributing passionately to the growth of this brilliant course.
Thanks, Miracle Obasi, we appreciate your finding time to attend our interview. God bless you.
You are most appreciated Joseph, for according me the appanage to be featured on your awesome blog. Wishing you all the best in your blogging careers.