This is another week and our interviews section is waxing stronger, more popular, and featuring more influential bloggers. We are in series number 15 and our guest is Harleena Singh. For those of our readers who do not know her already, Harleena Singh is one of the few bloggers every blogger would love to be around.
Harleena Singh is the CEO of Aha-Now.com. She is such an amiable woman; she is indeed a woman with the heart of gold. Her trademark is helping others to succeed. Harleena is one of the most active bloggers on social media. What is she really doing there? She is just helping to retweet other bloggers' posts, commenting on blogs and sharing other people's post just to make sure they succeed.
I don't need to say too much about this captivating personality; you will get to know her better as you the read the interview. I wish I knew Harleena when I started blogging! She simply knows how to build an engaging community. Sit down and sip your ice cream as you enjoy this interview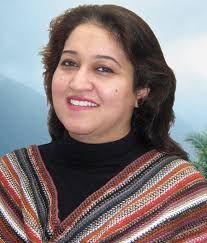 Hello! Welcome to Business Success Guide. Can we get to meet you?
Thanks for the lovely welcome. Of course, you can meet me, online. 🙂 You can chat with me on Facebook, message me on Twitter, or converse with me on Google+! Apart from these, meeting me through interviews like these might be more benefitting than meeting otherwise, if you meant that. 🙂
How has it been like as a female blogger?
Great! I don't think the blogging world has any discrimination between male and female bloggers. In fact, I've received all the love, attention, help, and support from all quarters of the world, all kinds of people, and from all of the valuable readers of my blog.
How do you see blogging nowadays?
Blogging is becoming better and more professional than before. But it is also a time-consuming job if you really want to make a name for yourself in the blogging world. Blogging is a great platform to help others besides yourself, and it is definitely becoming a good alternative source of revenue nowadays.
What makes Harleena Singh different from other bloggers?
I'm a blogger by heart. I've got lots to share, and I love to share. Blogging is all about interacting, and I think I do a lot of that. Not to forget the distinction that I've earned for my long comments! I think my efforts to be a true and pure blogger to help people makes me different from those whose main motive is commercial.
You have a distinct way of leaving comments on blogs. Can you tell us why you chose to do it that way?
For me, that is the only way that I've ever learnt, so I didn't have to do any choosing! I believe, when you comment on any post, you should really share your heart and express your thoughts and feelings about the post. Where the replies to the comments on your own post are concerned, you got to be more expressive. You might wonder why? That's because your readers take out their precious time to go through your post, and leave a comment – so, the least you can do is reply back from your heart, which is your way of expressing gratitude towards them. By the way, I also believe that if the comment doesn't contribute or provide value to the post in any way, then it's not worth it.
Could you please tell us why you chose to write about families? How much has your writing helped to save families?
Initially, I started with writing about families and their problems as I had a lot to share on that topic, and because I learned from various bloggers that I should choose and blog on a select niche. Gradually, I started adding relevant and related topics that are common to everyone in their life. And now my blog has become a SELFhelp blog that covers a vast range of topics from self-improvement, life, relationship, love, to family and health. I recently added work and blogging, and intend to add more topics slowly that would help individuals as well as families.
I really don't have any data or stats on how many families benefitted from my blog and my writings. However, I keep receiving emails, and messages on Twitter and Facebook as to how my posts are positively benefitting and inspiring them – and I believe what they say!
How do you see the sudden popularity of Domain Authority? What do you think is the future of Google PR?
Domain or Page authority, or even Google Page Rank – I honestly don't bother much about them. I believe that as a blogger I should write quality content and my posts should help people. Besides, I feel you also need to participate in constructive discussions in the blogosphere and have a strong social presence – that's what also matters. Rankings and authority will follow if you create quality content and build your own community.
What have been your greatest challenges as a female blogger?
I received challenges that any other blogger would – as I mentioned earlier, blogging is not concerned with your gender. I'd say that blogging is one arena where there is gender equality, and what matters are your skills and the abilities to cope with and successfully take on the challenges. However, if you also have a family to manage, then perhaps dividing the time between work and family just might be the major challenge for any female blogger.
How does Harleena Singh manage her time as a blogger cum mother?
Just like any other working mother, I find it's not easy to manage profession as well as a family with perfection – either of the two suffers at times. But what works for me is that I've learnt to manage my time and work to create a schedule that helps me do justice to my job as a blogger-cum-writer, and as a mother.

What is the easiest way to make money as a blogger?
The easiest ways to make money as a blogger I think should be in this order: Google Adsense, sponsored ads, sponsored posts/reviews, affiliate ads and links, and finally, personal consultancy. These ways can be in different order for different people, and I'm sure there must be more options for bloggers to make money that I don't know of.
What in your own opinion should be the basic steps to becoming a Problogger?
Being a problogger takes time and effort, and in my opinion involves these steps:
1) Chose and master one niche. I think my case was a little different, though I am nowhere to a 'problogger'!
2) Create quality content that is easy to understand and helpful to people.
3) Leverage the social media to the fullest; use all social networking, bookmarking, and sharing platforms.
4) Interact with as many people, on your own blog, as well as blogs of others. That is the only way you build relationships with them.
5) Promote others and share their good content in the blogosphere. Remember, it's only when you give do you receive. And even if you don't, you really lose nothing by sharing someone's post – do you?
6) Make your blog good in terms of design and usability.
7) Implement the basis of blogging and SEO.
I might be missing on any more basic steps, but these are the ones I followed to reach where I am today, and I am very happy with the way things are going too.
What's the greatest thing you love about the Internet?
I love that the Internet is free, easily accessible, and is an ocean of information and knowledge. You need no other source or resource to be educated and to evolve, if you're able to take the best from the Internet and are positively disciplined, dedicated, and determined yourself. Also, the Internet is an incredible resource for earning, and contains unlimited opportunities for prosperity and success in life.
Should one be a Ghost writer or should own his personal blog?
The meaning of your question can be taken in many ways. If you meant whether one should blog using the real name or under a secret identity, then I'd suggest to go by your real name. If you meant whether one should write posts for other people's blogs or for his or her personal blog, then I'd say that having your own blog is better, unless you're paid for writing for other blogs.
On the other hand, one can be both, a ghost writer as well as a blogger, like me! It all depends on what level you want to take your blog to and how much time you want to give to your writing jobs. Once, I lost a client for my writing job because I had to maintain my blog, which I consider as professional too! So, this is a subjective issue, and the solution is each one to his or her own.
What would you advise a blogger who does not know how to write very well to do?
Practice! Yes, practice makes a person perfect. I know that I've improved my writing skill with time and practice. Also, I use the spelling and grammar checking feature of MS Word to try and ensure that my posts are error free.
The other way to improve is to develop a good habit of reading. You could read newspapers, magazines, novels, or as many posts and articles by good writers and bloggers. Once you do that, I'm sure you'll get better and sometimes might even imbibe some of their writing qualities and style.

Lastly, I'd suggest that you be yourself or have your own voice, which is the most important thing. Don't try to copy someone else. Instead, use simple English and short sentences, and make sure to edit, and re-read your posts many times before publishing them.
What is your take on Niche blog vs Multi-niche blog?
I started with a niche blog and now it's developing into a multi-niche blog. I preferred it this way, going slow and steady. Some people like to go fast or have many niche topics all at once. However, I've heard that your chances to be successful increase if your blog is focused on a single niche or a few niche topics. It gives you and your blog an authority. But again there might be exceptions in this too.
Should a blogger accept sponsored post on his blog?
It depends on whether you want to monetize your blog and earn revenue from the posts. If yes, then sponsored posts are a good option, and there're various ways to go about it. In fact, I'm also planning to start sponsored posts on my blog. After all, professional blogging does increase your expense, and it's better if you can make the blog self-sustainable to repay without having to dish out the money from your pocket, isn't it?
How has your blogging journey been like over the years?

I can't say it's been smooth but I can definitely say it's been great! I've enjoyed the bumpy ride, I loved facing the challenges and obstacles, and adjusting myself to the ever-rising learning curve! In my three years of my blogging, I've learnt new things at an unprecedented pace and I feel more like being back to school again with new lessons to learn everyday!
Do you have any mentor?
I wish I could say yes. It would've been so helpful and useful to have a mentor, but then I'm glad I learned things on my own, though the hard way. Having said that, I'm lucky to have great blogging friends who have helped me learn so much, and if you have such people in your life, they ALL become your mentors. 🙂
Who would you recommend to be featured on this interviews section?
Ah…my list would be endless if I start here because each one is so wonderful in their respective niches. I've come into contact with many bloggers over the past few years and I'm really impressed by them, especially their willingness to help others or go out of the way to do something more for others. It wouldn't be right to just mention two or three of them here because they are all recommended from my side 🙂
Do you have any specific blogs you love to read? Why do you love such blogs?
I read many blogs every day that it becomes difficult to keep count. However, I do make it a point to read and visit the blogs of my blog community members on a regular basis. I love them for their uniqueness, helpful content, and lovely interactions. But I also make sure to visit new blogs of readers who've visited my blog for the first time. After all that's how relationships are built – isn't it? I find blogs with no interaction as boring; no matter how good is their content. And the curry becomes spicier if each blog has its own individual taste or style!
What advice do you have for my audience?
Eat, love, and pray! 🙂 On a serious note, I wish you follow your dreams and find your purpose of life. Besides blogging and thinking of earning money, I would love if you can do something in any way that helps other people. But do not forget to give time to your family, as that is the foundation that helps you to develop and evolve into a good human being, and a successful person.
This life is short – make it worth the while 🙂
Thanks Harleena Singh for granting this interview. God bless you. We really appreciate.
That is it readers! You have heard from Harleena Singh and her opinions on various blogging issues. I believe you have really benefitted from this interview and that you have something tangible to take home from this interview. We are grateful to our guest and wish her more success in her blogging career.
Do you have any question for Harleena? Please drop your questions or observations in the comment box below. Remember to share with your friends if you find this interview helpful. Please subscribe to our mailing list to get our updates, announcements, promos, giveaways, etc.