Google hates spam comment; webmasters hate it, and everybody hates it. Taking care of spam comment can really be tedious especially where you get them in their hundreds every passing day. Spam comments on websites and blogs have become a complete nuisance on the internet.
Some people are out to destroy your site/blog by making it look worthless in the site of Google and other search engine robots, through the use of spam comments. They are difficult to fight; they employ all sorts of tactics, including the use of bots/automated software to attack your blog and drop useless, worthless and pre-written comments on your blogs.
Spammers try as much as possible to make you think they are interested at making your site interactive. They most of the times coin words which could easily fit into any content. But they hardly make comments that are exclusive or unique to your post at a particular time. If you are observant, it would be easy for you to detect a spam comment, no matter what shape and style it takes.
How to detect a spam comment
Like I said earlier, spam comments have characteristics that give them away, no matter how they are disguised. Once you are able to understand these characteristics, it is damn easy to detect a spam comment on your blog. Some of the features that give a spam comment away, that you should look out for, include but are not limited to the following:
Spam commenter doesn't have gravatar image
Most times, a spam commenter doesn't use a gravatar image in the comments he leaves on blogs. It is usually not a mistake, but a deliberate act to minimize chances of being identified. It is easy to know somebody through his profile/gravatar image; so a spammer would do everything to avoid that.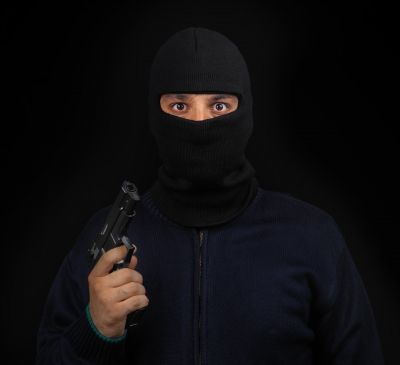 Spammers love to use links
You discover that spammers love to leave links in their comments. Even if his comment is just one or two lines, he would look for a space to squeeze in a link to his site, sales page or other forms of content. Since his primary aim of leaving a comment on your site/blog is to get a link, he tries by all means to get it.
Must Read:
1. Do You Reall Think Blogging Would Ever End?
2. 9 Effective Ways To Increase Comments on Your Posts
Spammers don't obey the rules
One who comes to your blog to drop a spam comment hardly obeys your blog rules. Why does he do that? Most times he does not read the rules governing comments on the blog; so he cannot obey the rules he doesn't know actually exist. Remember that most of the spammers use bots, so their bots cannot read and understand those rules because they were programmed to fill out the name of the commenter, his email, blog URL and twitter username and them paste the comment.
Spammers operate under anonymity
Most spammers would never disclose their true names while leaving comments on your blog. Instead they prefer to use "Anonymous' as their username. This is to try to cover up their tracks. Every responsible blogger wants to let people see his contribution on your blog. So when you see the anonymous commenter, it is the first sign he could be a spammer.
Spammers ask for blog visit
Another way of knowing a spam commenter is that they tactically ask for a visit to their site or blog. After leaving their comments, they ask you to also visit their blogs. This is one trait that gives them away. They are looking for links, so they stupidly end up asking for it in their comments.
spammers don't care about your site health
The desperate spammer does not care about the health of your site or blog. What interests them is to get an opportunity to leave their obnoxious comments behind. Their contributions are therefore hardly useful to anyone. They can leave one or two lines that are not related to your post because these comments were already programmed without having your post in mind. They don't care whether Google is going to punish you for such poor, spammy comments; they are simply selfish.
Samples of spam Comments
I am going to try as much as possible to show us several comments that look like they are genuine, but they are actually spam. A spam comment would naturally look like any of the ones below, and others which I may not be able to include in this post.
Sample 1:
"Nice and useful content shared here. Thank you very much and keep posting like this in future too"
Why is this spam comment? Nice and useful content could fit in to any post. It is not unique to any post you have made on your site. "Keep posting like this in the future". Keep posting like what?
Sample 2:
"Thanks for sharing a great post. I appreciate your thinking".
Now take a look at that comment again. "sharing a great post". The spammer gives you the impression that your post was great; but what post? That could describe any post. He knows you would be excited to be told your post was great. It doesn't say things like "I understand from the third point you have shared, that marketing is quite easy when you use social media". In this example, I am specific; the point I have referred to is number 3 and it talked about how to use social media to make your marketing easier. So if anyone reads that, it would be clear that my comment was made following a careful understanding of the content I have read.
Sample 3:
"Great stuff, I am using them constantly"
Every stuff on your site is great. So this doesn't make your current post different from others. "I am using them constantly". Using what constantly? Spammers know that most of the things bloggers write about are tips, recommendations, observations, criticisms, tutorials, etc. so they try to make their comments sound like they read your post and understood what you're talking about. The easiest way to unveil such tricks is when the comments are dropped on a post that condemns some funny practices. That would be odd for anyone to now commend himself by saying "I am using them constantly".
Sample 4:
"Good post! Excellent article, quite interesting info. I came across your website on Google. I am going to recommend it to our close friends".
I don't need to talk much about this. You must have had this on your blog several times. I can't remember precisely how many times I have had this on my blog. You find it almost on all blogs.
Sample 5:
"I agree with your points. Especially the last one point. Thanks for sharing"
That is another disguised spam comment. Agreeing with especially the last point? Spammers are also aware you will hardly write a one point article. So, even though your post is just a 2 point post, that comment would perfectly fit in.
Sample 6:
"I would like to thank you for the efforts you have made in sharing this. I am hoping the same best work from you in the future"
Did you notice that? Any post could be shared; so this comment is not telling us about what was shared. Besides, the commenter hopes for the same 'best work' in the future. What best work? You would be elated to hear someone say that your post is best. Isn't it? This kind of spam comment could fit into any post because it is designed to be so.
Must Read: 10 Rules for Blogging Beginners
Sample 7:
"Nice post. It's very useful to us".
My question is, is there any post designed to be useless? If somebody says the post is useful, it is a subjective statement; he alone can tell us whether such post was actually useful. So you can't challenge this comment. He says it's useful even though others might think otherwise. Just prepared to be applied to any post.
Sample 8:
"The write-up has proven useful to me personally. It's very helpful and you're obviously quite educated of this type. You have opened up my eye to be able to varying views on this subject using interesting and reliable content"
Can you beat that? You can see how he has tactically avoided mentioning any topic; he keeps using words like "write-up", "quite educated of this type", interesting and reliable content", etc.
Sample 9:
"I'm not that much of an online reader to be honest. But your site's really nice, keep it up! I'll go ahead and bookmark your site to come back later. Many thanks. Feel free to visit my web blog"
This is not different from other ones above. Why tell us you are bookmarking a site? The spammer has subtly asked for a visit to his own blog. Is that a part of his contribution to the blog he visited?
The examples just go on and on; but I have to stop here because we are already running out of time. So we will quickly look at how to unmask the person leaving the spam comment on your blog.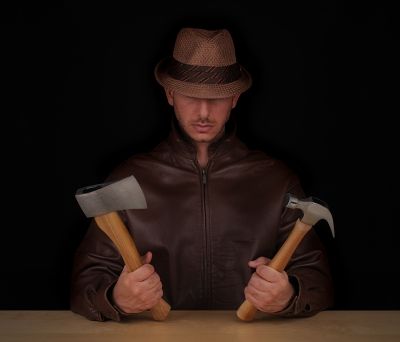 How to unmask the spam commenter
Having seen some of the samples of spam comments, our next task would be how to unmask the culprits. Since the spammer has no profile pictures or gravatar pictures, it is your responsibility to try and find out his true identity. I would have talked about how to reduce or completely stop spam comments on your blog, but that would make this post too long. So I would talk about it some other time in my post.
To know the identity of the spammer, simply check the comment he has left behind and click on the links inside (they usually love to include links in their comments), or check their recent post if you are using Commentluv plugin. Commentluv would show their latest blog post at the end of their comment. Simply click on that link and you are taken to their website.
On getting to his website, you can simply check on his "About" page to unmask the ghost. When you identify him, you can decide what to do to stop him from spamming your blog further. I shall talk about that in my next post.
So what form of spam comments have you been receiving on your blogs? How have you been able to identify the culprits? Share your experiences with us, we need to hear from you and how far you have been able to fight spammers on your site.
If you love this post, share it with your friends by hitting the share buttons at the end of this post. Please like us on Facebook, follow us on Twitter, and add us on Google+. Remember to join our mailing list to receive our regular updates, promos, giveaways, announcements, etc. We will never give out your email to a third party without your consent.
Image source: Free Digital Photos