Ardent readers of this blog, you are welcome to our 11th interviews series. Today we are featuring a very great personality in the blogging industry. Our guest is a young Nigerian living in the UK. He is here to tell us his success story and advise us on how blogging should be done. We will be having an interview with Oluwaseun Babajide.
Oluwaseun Babajide is a graduate of Business and Mathematics; and a Scholarship in Msc Applied Mathematical Modelling and Scientific Computing. This young Nigerian has developed his App on the Apple store, and also has a registered company in the UK.
Oluwaseun Babajide is a blogger who has been inspiring young people and directing them on how to make it in business. Within 3 months of building his blog, he was able to take it to the level of PR3 and Domain Authority of 40 (a great milestone). So we shall be having the pleasure of meeting Oluwaseun Babajide.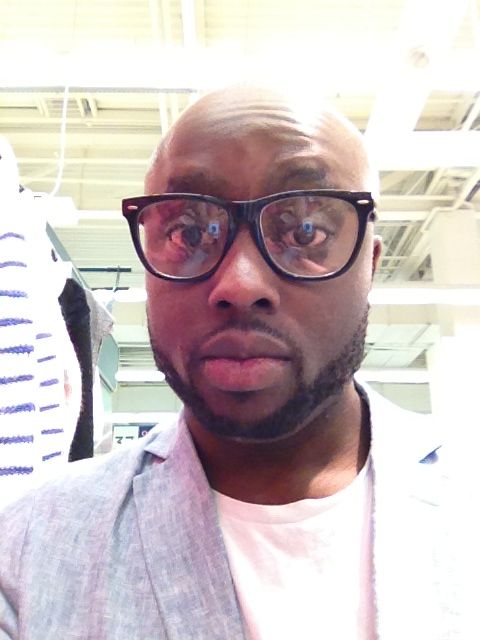 You are welcome to Business Success Guide. Can we get to meet you?
Thank you so much for giving me the opportunity to feature on this lovely blog.
My name is Oluwaseun Babajide, I am Nigerian based in the United Kingdom.
I have a beautiful wife and a daughter, and I am also expecting my second baby any time from now.
I am the CEO and founder of Sbabzy.com, and I also own an app on apple store called Islottery Generator. I have a degree in Business and Mathematics and a scholarship in MSc Applied Mathematical Modelling and Scientific Computing. I've worked in many companies defense, energy and the financial sectors, all senior roles. I now own my own registered company (Sbabzy Risk Management Solution Limited) working for banks. Where I do some mathematical modeling and setting up bank's frameworks and many more.
I love playing golf, helping and meeting new people. 
How long have you been blogging?
6 months now
Can you please tell us one special lesson Oluwaseun Babajide has learned from blogging?
I have learned that one has to love blogging, because it does not pay you first. If I was solely into blogging in order to make money, I guess I would have quit a long time ago. I have also learned that blogging is a very powerful way to help others without leaving your physical location. A lot of people have written to me, telling me about how they have been touched by reading the contents of my blog.
What are your motivations for blogging?
Because I have a very strong passion to learn new things, I want others to learn along with me. My biggest motivation for blogging is to help people learn new things that would make their life easier or would simply equip them to live in a world where things are actually more complicated than they appear to be. I am also motivated to share "my story" and the stories of others through blogging. I believe that stories are a powerful tool in getting people to pay attention. People can also learn to discover themselves by simply reading other people's stories. I realized that I do not have to be a famous novelist in order to share my story with the rest of the world; I can do it through my blog and touch the hearts of my readers.
Your blog receives a lot of comments. How did you build your blog to this level?
I write quality content and share real experience where necessary. I also join relevant communities where I know that my opinion and contribution counts a great deal. Most people typically respond to blog posts that touch them immensely. They are those who see a piece of themselves after reading one of my blog posts – especially when I share real life experiences – and they feel the need to share their thoughts.
If you were to start blogging all over, what is it you would love to change?
I would really not like to change anything.
How do you rate the standard of blogging currently?
I rate the standard of blogging high. More and more bloggers are coming up with quality content in order to secure a firm position in the hearts of readers. The number of bloggers has quadrupled, and many bloggers are simply out to use their blog a medium to change the world! A lot of people depend on some bloggers to get news, entertainment, advice and so on. Believe it or not, blogging is a serious business; there are people who earn a six figure income through their blog(s).
As a Masters Degree holder, does that influence your way of writing/blogging?
As a Mathematician I have to think beyond expectations by having an equation and solving it. Having this mindset has given me the ability to do my research very well and come up with my own ideas.
What does Oluwaseun babajide think of blogging in 5 years to come?
I wrote something The Future of Blogging: Will Blogging be Dead in 2020?, One point I made there was that blogging will turn into vlog. So if you are currently not good with YouTube, this is the time to start preparing because people will get bored reading long essays.
What are your daily routines like?
I play golf a lot. I spend time with my wife and my daughter. I also manage few people working for me. I spend almost 10 hours on all daily. So I just take the day as it comes. You can never predict what a day can be like over here.
What are the steps to writing a great blog post?
When it comes to writing a great blog, I simply follow these steps:
• Share Knowledge: I will not be satisfied with a blog content that is packed with fluff. I want people to learn from reading my blog posts. So I ask myself, what knowledge do I plan to share with readers? There is no point of writing a blog when my readers will benefit from reading it.
• Use Simple Grammar: I want my readers to read the content of my blog without reaching for a copy of the Oxford Advanced Learners dictionary. It may seem sort of cute to use fancy words like "obtuse" instead of simply using "insensitive", but all you would be doing is to put readers off. Not everyone has the time or the patience to keep trying to decipher what you are trying to explain, so I ensure that I write in simple to understand English.
• There should ALWAYS be a Lesson to be Learned: No blog of mine is considered great if my readers do not get to learn a thing or two. I always want to make sure that my readers take a few minutes to think about what they have read and how they can apply it to their day to day life. I received a mail from one of my readers, and she said she has learned to be very cautious about gossiping right after she read a blog post about how we all gossip and how we should be careful about hurting others with idle talk.
• Lastly, I always make sure that I put my heart and soul into my writing – people can always tell if a piece is written from the heart or if it was copied from somewhere. I always say to myself "would I spend 5 minutes or 10 minutes of my time reading this blog post?" If my answer is yes, then I know that I have written a piece that is worth reading. No one wants to waste their time reading a blog post that does not make sense.
What are the differences between bloggers in the UK and those in Nigeria?
I am a proud Nigerian living in the UK. I respect bloggers in Nigeria because when there is no electricity they have to switch to an electricity-generating set/unit. Nigerian writers and bloggers go through a lot of hassle; this is why I am of the strong opinion that these bloggers should be highly respected. In the UK, we have the basic necessities and more! All one needs to do is to remain focused! Constant power supply does make us a tad-bit lazy.
What are your dreams for your Nigerian bloggers?
My main aim of blogging is to create job for people in future. I want to be like Mashable/CNN where I can be posting regularly and employ a lot of people. I want to be able to reduce unemployment and crime by giving more jobs to people. I also want to start giving sponsorships. I will start that soon, I am just planning on how. An idle hand they say; is the devil's workshop. When people have a source of income, regardless of how small, they feel a sense of pride and would dedicate their time to worthwhile pursuits and not to turn to a life of crime in order to keep food on the table.
Why did you choose blogging instead of other professions?
You should know that blogging is now a real business so it is all profession. Note, blogging is my hobby, I also run my own company in the UK.
Are you making reasonable revenue from your blog?
I am currently making money on my blog. I have few clients and also making few pennies from affiliate and Google adsense. I still believe there is still potential in the near future. Like I mentioned earlier, you got to love this, because it does not pay you first.
Your word of advice to upcoming bloggers?
Never give up, stay focused. Provide quality content to readers and share your posts in relevant communities. You should ensure that you do not compromise on the quality of the content that you post on your blog.
Why are you not making money?
A lot of bloggers are not making money because they do not have a plan. Study your audience and stay closer to them
What Do You Love Most About the Internet?
There are just so many things that I love about the internet! First and foremost, the internet has created a lot of opportunities for people, especially in Africa. Thanks to the internet, you create a job for yourself if no one will hire you! In one of my blog posts, I mentioned how one can turn to the internet to market any special skills that they may have if no one will hire them based on their physical challenges. One of my readers told me how she started her freelance writing career after she was unable to get a job upon graduation from college. She told me that employers did not want to hire her based on her speech defect – this affected her confidence a great deal.
You see, back home in Nigeria having a disability can actually hurt your chances of living a quality life.
This young lady decided to turn to the internet, and she started making money doing freelance writing work.
The internet allows you to do business and get compensated right in the comfort of your home. The internet does not care whether you are African, Caucasian, disabled or whatever, it provides you with countless opportunities to expose your talent to the world and dream of a brighter tomorrow.
Would You Ever Consider Blogging about Famous People if It would Earn You More Money?
In my experience, most people will only be interested in reading about famous people if they get to read something horrible about them. For instance, most people will not bother to click on the headline that reads "Beyonce Bags Award for Being a Good Ambassador of Peace". But the clicks are sure to come when the headline reads "Beyonce's Clothes Fall Off During a Rigorous Dance Performance!"
I am never about feeding off the misery of others in order to make money. It may work for others, but I am all about helping people to live their best life. Let's face it, most of us will go stark raving mad if someone so much as whisper an untruth about us, so why do it to someone else? Why drag someone else's good name through the mud in order to earn a few quid?
If I blog about famous people, it is never to tear them down, but to talk about how my readers can learn from their success or mistakes.
Thanks, Oluwaseun Babajide, for honouring our invitation. God bless you
Thank you so much for giving me the opportunity to feature on your blog and to be able to share my experience to your wonderful readers. I hope they learn a couple of things from this.