While the technological landscape of marketing may change with the times, the core principals for success remain relatively untouched. This is certainly the case with B2B marketing. Back in the day, B2B marketers needed little more than a phone line and a lead list to connect with buyers. In today's online world, however, the consumer landscape has changed completely. Having said that, B2B marketing principals such as implementing brand activities and raising awareness have stayed the same.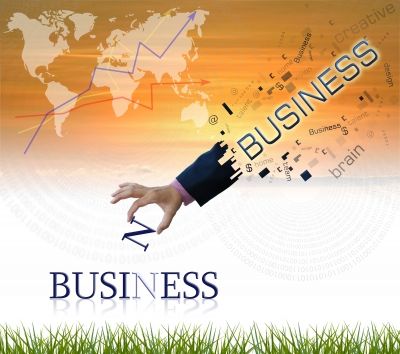 Consumers now have all the info they need via the Internet and social media. Taking this into account, B2B marketing has shifted along technological lines. The name of the game is still lead generation, but modern marketers are getting more and more creative in how they generate these leads. Here are some other core B2B principals that should help facilitate the buying process.
Content Marketing
Content marketing has quickly become one of the core strategies of B2B marketing, and it shows no signs of slowing down anytime soon. In 2012, for example, 43.9 billion was spent on custom content, with print making up the majority of dollars spent. According to statistics released by Custom Content Council, this is a 9.2% increase over the previous year. In fact, of the average marketing budget in 2012, 39% was directed to content marketing.
The key for marketers is to create quality content on a consistent basis. That means generating blog posts and articles that provide valuable information for the target audience. And these articles and blog posts need to be generated on a near daily basis.
Creating quality content for your blog or business can sometimes be a difficult task to accomplish, especially where you have multiple tasks to take care of. In that case, you may need the help of a content marketing agency to help handle that aspect for you and ensure your audience still gets the quality they deserve to get.
Search Engine Optimization (SEO)
Those marketers who are truly interested in converting prospects into customers in the modern world need to take SEO into account. According to stats released by Comscore, there are five billion online searches daily. Therefore, marketers need to optimize the aforementioned content with targeted keywords but avoid keyword stuffing altogether. And the best way to do this is through Google's Keyword Tool.
Pay Per Click (PPC)
PPC marketing is another cornerstone of modern B2B strategy. Statistics released by Marketing Sherpa state that 63% of marketers acknowledge PPC as the main reason they see increased traffic to their websites. But PPC isn't drastically different from SEO in that keywords play a crucial role as well. After researching these targeted keywords, marketers need to utilize them in compelling copy for targeted ad campaigns.
Traffic Lead Generation
Automation software isn't something to rule out either, especially in a world where companies need to meet prospective customers earlier in the buying cycle in order to survive. Lead generation software can help to convert web traffic into leads with the help of landing pages as well as provide automated lead scoring in order to measure the overall lead quality.
These are just a few B2B ideas marketers can implement when crafting their strategy. Of course, the most important thing for any modern marketing department is that it works closely with the online department. To this end, staying abreast of changes in the social media landscape is crucial.