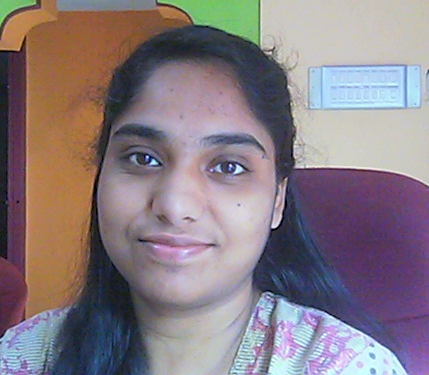 Hello faithful readers of this blog! This is our 10th interview in the interviews series of this blog. Today, I have the pleasure to introduce to us one of the most successful women in blogging.
Our personality and guest for today is Jane Sheeba. Jane Sheeba is a problogger, a Medical Physicist by profession, a mother and an affiliate marketing guru. She has been featured on several magazines and blogs; she has written several guest posts on authority blogs, and she manages her own blogs which cut across different niches.
I talked to her about doing an interview here, and she agreed to inspire all of us with this piece of interview. I hope you will enjoy this interview and have something tangible to take home from here. So let's get to meet with Jane Sheeba.
Hello Madam! Welcome to Business Success Guide
Hi Efoghor, the pleasure is mine 
My readers are eager to know you. Would you please introduce yourself?
Well, Hi, I'm Jane Sheeba, the owner and founder of probloggingsuccess.com and janesheeba.com. I currently work as a full time blogger and earn a pretty decent income with it. Building my online business is my current focus and I put all my best into it! I'm married to a wonderful man and have one smart kid.
How long has Jane Sheeba been into blogging?
I'm into blogging since 2007. But the official sites that are currently running were started in 2011.
Did you have the dream of becoming a blogger as a child, or how did you become one?
No. I came to know about such a thing called blogging only in 2007. My original dream as a child was to become a Scientist. And I've achieved that too (I did my Ph. D in the field of Medical Physics at Lancaster University, UK and I've been working as a Young Scientist in India just before I got into blogging)!
How many blogs/websites do you own, and how do you manage them?
I have 8 blogs and a web hosting site. I write all the content myself. For content managing, content promotions and with some of the backend managing I have two awesome people to help me – my hubby and his cousin. They're my team.
You are from India, a country where IT and online business is so challenging; so how does it feel like being a blogger in such country?
Oh ya. One of the most challenging things is to get a good quality broadband internet connection  I'm willing to pay any amount of money – but I'm unable to get a connection that works at a great speed and without getting disconnected often!
You seem to be so popular online. What is responsible for this?
Well, I guess I curate my content at multiple places. That's one reason – I use Slideshare, Social Media, Blogging Communities, YouTube etc. where I curate content. The second reason is my team members who heavily promote my content. The third reason is that I don't blog about blogging alone. I have a bunch of blogs in a variety of niches – blogging (Problogging Success), self-improvement (my personal blog janesheeba.com), diet and fitness (Diet Fitness Deck), relationships (Merry Relationships), technology (Tech Buzz Online) – which kinda makes me be present in a variety of communities.
Must Read:
Chitraparna Sinha Speaks: What Sets me Apart From Other Bloggers
Interview With Don Caprio; One of Nigeria's passionate Bloggers
What is your blogging philosophy?
My blogging philosophy is to help people and provide as much value as I can while earning my own income. It's like helping people and make a difference AND make money while at it.
How is it like being a mother and at the same time a blogger?
It is a great blessing. And I really wish every woman embraces this opp. I don't have to sacrifice the time with my kid if I have to earn for my family. I can do BOTH and that feels really powerful. Of course there's some juggling and some interference in my working schedule. But I love it all this way.
Who is your mentor?
I don't have any mentor (officially). But I have a bunch of nice blogging pals who help me with any kinda advice or support at times. A few names I should mention are: Ileane Smith, Ana Hoffman, Annabel Candy, Hesham Zebida, Francisco Perez. I'm sure I missed some names 
How often do you update your blog, and why do you choose to update at such intervals?
I've tried all sorts of frequencies right from publishing every day to publishing twice a month. In this experiment, I found that posting 3 times a week helps with traffic and conversions. But I am currently doing only 2 times a week since that's all I can do. It is very important that you choose a schedule that suits you and the schedule that you can stick to. Consistency is the key here.
How is your daily routine like?
I wake up at around 5:15-5:30 am. I start working at 6:00 – 8:00 am non-stop (mostly). I then take a break for some household and breakfast. I get back to my table at 10:30 sharp (no excuses). By the time, the kid and hubby are out. I work until 1:00 pm (with a 15 minute tea break in between). Then it's lunch break plus kid time. There's no way I can work in the afternoon coz the kid wants me by his side at the time. And I also take naps on some days. I get back to work at 5:30 pm and will work until 7:30 pm. Then a quick shower plus dinner break. I get back to my table for 30-45 mins after dinner for some minor work. I go to bed at 10:30 pm sharp. Blog post writing happens during the first 2 hours in the morning.
What has been the best method of promoting your blog online?
Social media and Content Curation – they both work great for me almost equally.
What are the sources of income available to your blog?
I earn mostly via services (like blog audit, web design, blog maintenance and SEO services) mainly. Apart from that here are my sources – web hosting, sponsored reviews, direct and indirect advertising.
How do you get sponsors for the contests/giveaways you organize regularly?
I get the contact details of the sponsors who have sponsored contests at other blogs in the past. I also list the names and details of the sponsors who sponsored my own contests in the past. I then send out emails to everyone with the complete details of the contest.
How many magazines or blogs have so far featured you?
Hmm… tough question coz I don't remember the number. I've done quite some interviews, but to be honest I did not note them down. But here is a list of guest posts I've written so far http://www.janesheeba.com/guest-posts-by-jane . My posts have been published on blogs like Problogger, Search Engine Journal, Kikolani, Traffic Generation Café, Basic Blog Tips and so on, for which I'm proud of.
Was there any time you felt threatened as a female blogger?
Well not exactly just because I'm female. In fact I find it as a plus  I get to spend more time with my family, enjoy my motherhood and family life while building my own biz. But the very early times of parenthood were really challenging and I used to think of quitting once  Now, I find the thought really silly!
What was the best moment of your life?
The moment I said "Yes I do" to my man.
Would you consider taking up a secular job again in the future?
No way. I'm not the kind of person who would work for someone else's dream and on someone else's schedule. While it is very important for me to earn for my living, I want to do it my way and with full freedom.
Would you say Jane Sheeba is a successful blogger?
Yes certainly.
Thank you Jane Sheeba. It's been nice having you featured on my blog. We really appreciate your effort. God bless you.
I really enjoyed answering your questions (you kindled some of my sweet memories). Thank you and good luck to your business!