Img Source: Freedigitalphotos
Some bloggers have mastered the way to write a blog post that goes viral; yet others are struggling to write articles that would keep their readers engaged. While some posts are shared by several readers, some are hardly read let alone being shared amongst friends.
Posts that go viral have certain qualities that move the readers into wanting to share such posts to their friends and colleagues. So if you want your article to be shared by a lot of people in the social media, or simply want people to email it to their friends, you need to find out the secret of those that are doing relatively well in this regard.
Why should one read your blog post in the first place? And why should he be excited to recommend the post to a friend? There must be something exceptional about your write up that should motivate him into asking his friends to read the same article. The reader must have benefited a lot and feels that not sharing it with other people would amount to cheating them.
What is a viral post
I would rather define a viral post in my own word. A viral post is the kind of blog post that attracts a lot of readers, who after reading, would be willing to share it with other people without being compelled to do so. A viral post is that kind of post that ends up being read by several hundreds or thousands of people on twitter, facebook, Google+, Stumbleupon, etc. They are simply recommended from one reader to another; and in a space of time, it goes round a vast populace.
How to write a blog post that goes viral
If you want your blog post to go viral, you must be prepared to make some real sacrifice and write a unique, highly informative or highly interesting article that would be loved by a lot of people, so that after reading, they would gladly help you to share it.
Let me quickly say here that no post has the name "Viral post" or has that title while it is being written. They only become viral after publication, when they become loved by almost everyone that reads them. As they spread from one person to another (almost the way viruses spread), they become viral. Their spread is almost uncontrollable.
So, how do you write a blog post that goes viral? I am going to outline some of the few things you could do – some of the things to take into consideration if you want to write a blog post that goes viral. They include, but are not limited to the following: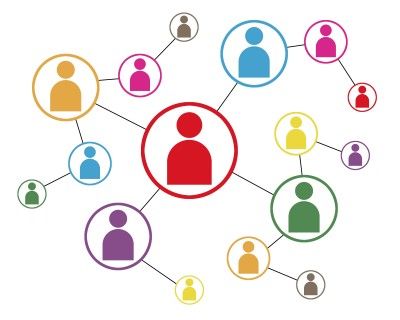 Consider Your audience:
What kind of audience are you writing for? What do they love to share? What is their educational status? If you are writing for an audience that consists mainly of business executives, it would be nice to write in business tone, using business terminologies, and drawing your examples from real life scenarios that are related to business. If you write with the tone of one addressing a social group, your post is unlikely to yield any tangible result.
When writing for an audience that needs cure for a sexually transmitted disease, cracking jokes with issues related to their conditions would provoke some form of anger (and you know why). But giving them real life examples of the effects such diseases could have on a man could make them want to share it to their friends so they too should be aware of the dangers of living careless lives.
The post title matters a lot:
The post title is very important. Attractive post title generates curiosity, and poor titles drive readers away. When writing a viral post, don't assume that a rich content would attract the people, and so there would be no need to pay attention to the title. Nobody would know how rich your content is, except they read it. The only way to be interested to read it is when the title attracts them. Let's look at the following post titles:
1. 50 Ways to Make Money with Your Blog and Smile to the Bank Daily
2. How to Make Money With Your Blog
3. 30 Sure ways To Make Money as a Blogger Even If You Are New To Blogging
4. 50 Reasons Why You Will Fail as a Blogger
5. Blogging Can Generate Money For You Sometimes
6. 20 Reasons Why Using Facebook is a Waste of Time
Which of the above titles do you think would easily attract readers? Without a doubt, numbers 1and 3 would arouse the curiosity of your readers almost immediately. They are all interested to make money, isn't it? Your strategies seem guaranteed from your title –"Smile to the bank daily", and "Sure ways" would make an average person want to read what you have in there. Then what if the stuff you have written is really great? You can expect it to go viral.
What is wrong with the other titles? "How to make money with your blog". They have heard that almost every time and are no longer enthusiastic to hear same titles without a guarantee of making the money. Now the next title says "50 Reasons why you will fail as a blogger". Most people unconsciously avoid the bitter truth. So, why do you think somebody would want to be told he is going to fail? He will certainly not want to read that post, no matter how rich. Finally, the last one tells the reader that using facebook is a waste of time. So what? Does he think he is wasting time on facebook? That title would never move him to read your post, let alone sharing it with his friends.
The Social media:
When you want to write a blog post that goes viral, you have the social media in mind. Does your blog have social media share buttons to distribute your post on twitter, facebook, Google+, stumbleupon, delicious, diigo, digg, bizsugar, etc? If the social media share buttons are missing, then your post has already been programmed to fail even before it is published. When these buttons are there, conspicuously displayed on your blog, it makes it easy for anyone who wishes to share the post to do so.
Your blog loading speed:
Your blog loading must never be overlooked because it has the ability to either retain or scare away your readers. A blog that loads faster is bound to retain more readers. When they sit back to read your content because of your encouraging blog speed, it is only then they can share your content. But if the speed is poor and people don't have the time to even read what you have written, how can they share it? And if they don't share, how can it go viral?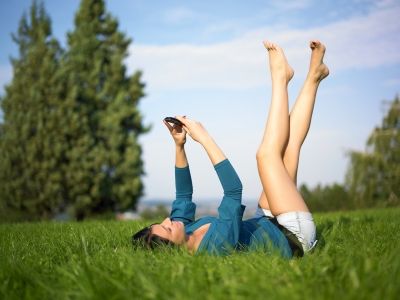 Img Source: Freedigitalphotos
Commentluv:
Commentluv plugin has become the hottest thing as far as enabling blog interactivity is concerned. When your commentluv plugin is enabled, it increases the level of interactivity of the blog as a lot of persons are attracted because of the gain they are likely to derive from making comments on your blog. If your commentluv link is set to "Do follow", be rest assured people would love to drop their comments, apart from helping to share your content.
Content:
The content of the post is also important as the title. A reader may want to read your post as a result of curiosity, but might not continue if the content is nothing to write home. For the reader to continue to be engaged, it means he must find the content of that post useful or interesting. So when preparing to write a blog post that goes viral, you must consider what the content should be like before settling down to write.
Timing:
At what time do you choose to write your post? If your post is news related, then you must write while the event you want to talk about is still fresh in everyone's mind. If it has a bearing with trending things, it must be written while there is demand. Celebrity posts would need to be published when the celebrity has just done something new – had a new baby, released new album, bought the latest car in town, wedded, just impregnated a young girl, shot a new movie, embarked on a foreign musical tour, etc. A lot of people would end up sharing such posts because they are still very fresh and there is need to spread the news. But when the news becomes stale, nobody would love to share it.
Your writing style:
You need to consider your writing style also. Your writing needs to be well paragraphed, sentence structure has to be taken care of; and the tenses, grammar and formatting must be perfect for it to get the desired result. People would hardly share a post that is poorly formatted or a post full of grammatical blunders.
SEO:
The SEO of your blog must be taken seriously. Search engine optimization is a part of what makes a blog tick. If you neglect the layout of your blog, its design, navigation, organization in terms of use of widgets and plugins, your content is likely not going to be shared compared to when everything is working fine.
Your call to action:
Sometimes people just want to be told what they should do, even though they know what should be done. They want you to ask them to share the content of your post. So always remember to ask your audience to share your post by hitting the social buttons.
Conclusion

If you want to write a blog post that goes viral, you must never neglect any of the afore-mentioned points. You must consider your audience, the post title, the social media, your blog loading speed, your content, your writing style, etc. When you pay due attention to those things and write an engaging stuff, it goes viral in a matter of hours or days.
I know all that needed to be mentioned were not mentioned. So share with us what you think I have omitted from this post. Your personal opinions are very much welcome. Please remember to share this post with your friends. Leave your comment or contributions in the comment box below. God bless you for being a faithful reader of this blog. In order to get our regular blog updates, announcements, promos, giveaways, etc, please
Subscribe to our newsletter