Interview With Basher Ahmed, WordPress Installation Expert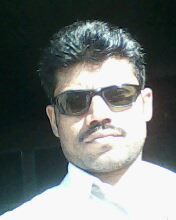 Our guest today is Mr. Bashir Ahmed of Ajnabii. He is being featured today because of his contributions to the growth of blogging in his native country of Pakistan and for his positive impact on the lives of other bloggers across the globe.
Basher Ahmed is a renowned blogger, forum installation expert, Software installer, logo designer, etc. He has been helping newbie bloggers to learn blogging through his free WordPress Blog Installation Service. He does this for free for any newbie blogger who wishes to start a self hosted blog but does not have enough cash to build the blog.
Welcome to Business Success Guide
Thanks for having me on your blog Joesph!
My readers are eager to know you. Could you please tell us your
name and where you hail from?
I'm so honoured for this opportunity to meet with your loyal readers. My name is Bashir Ahmed and I'm from Pakistan. I'm a full time blogger and I love blogging. My blog is ajnabii.com!
What are your areas of expertise?
Well, my expertise areas are, WordPress installation and setup, Joomla and phpBB forum installation and setup.
I can install and setup any CMS software. I can move any blog from blogspot to Self-Hosted WordPress blog.
I can move blog from old host to new host without any down time. I'm an unknown logo designer too!
What is your relationship with ajnabii.com?
My blog is like my baby and I love my blog! I share blogging, social media, SEO tips on my blog!
As a child, did you ever have the feeling you were going to become
a blogger someday?
Seriously no, did not ever have feeling that I'm going to become a blogger.
I heard alot about online work and and accidently I entered in blogging, today I'm proud to be a blogger!
How have you been able to survive with blogging in a country with
so much competition when it comes to internet business?
When I started my online work there was less competition, SEO was so easy.
My dad, brother and lot of my friends helped me to survive with blogging!
What is the estimated unique monthly visitors to your site, and how
did you grow to that level?
I'd pass this question sorry. My blog is growing very fast because of friends help, social media sharing, bookmarking, and promotion.
Would you say Bashir Ahmed is a successful blogger?
Not yet, but you can call me a successful blogger. My goal is to help newbie bloggers who don't know how to blog.
And I'm doing it that's my success. Blogging is all about helping others!
What are those blogs you love visiting on a regular basis, and how
have they influenced your life?
I love to read content on Problogger, Copyblogger, Basicblogtips, Zacjohnson, Yahoo and Google blogs.
All blogs are in my regular reading list and influenced me how to become a successful Blogger & Affiliate marketer.
Who is your mentor?
My dad and brother. Without my dad, a great brother and lot of friends none of this would have been possible.
They've always been a motivational and driving force my whole live.
What marketing strategy has helped your blog the most?
Facebook, Twitter, Google+ and networking with friends helped my blog most.
How many facebook groups and forums do you belong to, and why?
There are lot of Facebook groups and forums I joined for the purpose of learning new things from others and promote my own blog.
What have been your greatest challenges online?
The biggest challange was internet connection at our side. It was really hard to run your own business as a blogger from the internet for a lot of reasons.
You do not have a boss to push you, nor do you have a workers' team or set goals to hit.
While this sounds interesting and it is, it can also be dangerous for you to not get as much done as you need, or you can even spread yourself too thin with too much going-on. These are some things you need to be careful about that.
Do you think it is possible to earn full time income as a blogger?
Yeah it's possible for sure. I've been able to increase my earning and business through blogging. And you can too.
You can easily make money from your own blog by selling direct Advertising, Google Adsense Ads, Selling Affiliate Products, Paid posts, Sponsored posts, or you can write for others as a freelancer!
How do you earn money with your blog? How much do you earn monthly?
My first and best way to monetize my blog is affiliate marketing. I do promote good affiliate products that are useful for my blog readers.
I've created a Free WordPress Blog Installation Service page to help other bloggers and get affiliate commission. I also monetize blog with – Sponsored Posts, Direct Ad Sales.
Have you ever been featured on a top blog either as a guest
blogger or as one in the limelight?
Yes, I've been featured on few other blogs too! 🙂
What are your greatest hopes concerning the future of blogging?
Blogging holds immense potential as every blogger has something helpful and unique to share.
The future of blogging becomes brighter and much better as more & more people get access to the Internet world!
What is the secret of your success, expressed in one word?
Care!
What is your advice for other bloggers?
Read more and more other blog posts then write for your blog. Do regular comments on other blogs.
Connect with influencers by being helpful and find a good, trust-worthy mentor and build a strong relation with fellow bloggers.
Do Research your topic before writing, invest some money on your blog, grow your expertise and never stop learning from others.
You should do respect for your blog and your fellow bloggers, do not just publish content for few bucks and don't relay on Adsense, promote good Affiliate products.
Do not limit yourself! Expand your audience with making videos, podcasts, awesome presentations, interviews, etc. Don't worry about getting it done perfectly – just do it and always learn from your mistakes!
Wishing every new and old blogger the very best in your blogging life.
Thank you Mr. Bashir Ahmed, for finding time to attend our
interview. God bless you.
You're most welcome Joseph. It's been a pleasure to be featured on your blog. And you're doing an awesome job on your blog, all the very best to you as well in blogging life!
Over to you readers. You have heard from Bashir Ahmed. Hope you really found this interview helpful and inspiring? What questions do you have for Bashir? Feel free to leave your questions or comments in the comment box below.
If you find this post helpful, share it with your friends by hitting the social media share buttons below. Remember to join our mailing list to get our regular updates delivered free to your mailbox each time we have new publications, promos, giveaways, contest, etc.
Subscribe to our newsletter
if you have not already done so. Thanks for being a faithful reader of this blog. God bless you pals.