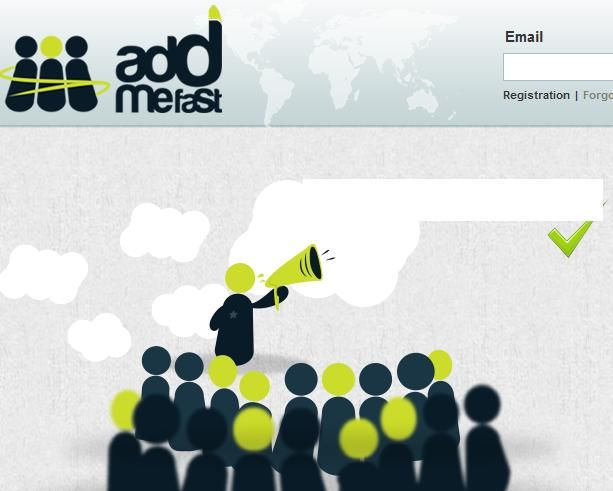 Social media has become a part of the internet and a way to promote other sites such as blogs, ecommerce websites, personal brands, etc. Facebook has particularly become a leader in this direction. A lot of websites and blogs owners get facebook likes for their pages in order to increase the social relevance of their sites. It is a way of showing to any curious reader or fan how interactive or interesting your site has become.
In a nutshell, the higher the facebook likes that a site has the more people feel it has become socially important. Therefore everyone is searching for "How to get facebook likes" from the search engines and looking for solutions especially if their facebook like clicks is below 100.
Most times you want to apply for a job with your site; your potential employer wants to know how many followers your facebook page has, or how many likes it has generated. This can be really frustrating if nobody seems to notice your page and then the like button is showing zero.
If you have tried everything possible to increase your facebook likes and nothing seems to be happening in the positive direction, I want to show you how you can do this legitimately without breaking any laws. You won't break rules because your likes would come from real humans, not from bots. Offenses would be committed only if your clicks come from automated software. But this time around, it would be legitimate since it is not automated.
Must Read:
1. How to Untag Yourself From a Photo on Facebook
2. Tips for using Facebook To find Sobody's Email Address
How to get facebook likes for your page
All you need do is to join FREE Social Promotion and then you can easily get facebook likes for your fan page or blog. You can easily grow the number of likes you want your page to have and enjoy positive results. You can grow tens or hundreds of likes per day.
How does it work?
When you join the site, you have options available to get more facebook likes for your page. One of the options is to like other people's pages and get points in return. Points range from 3 to 10 and as they are gathered, they can be reoffered to other people to help like your page too. For example, if you are able to gather maybe 400 points in a day, you can decide to use it to buy likes. In this case, you offer, let's say 4 points for each like. So your 400 points should be sufficient to earn your page 100 new likes. But you have to set the amount of facebook likes to get in each day. So if you set it at 10 likes per day, then the 100 likes available should spread out for 10 days.
Another thing you can also do with your points on FREE Social Promotion is to decide where to get your likes from, whether from your country, a particular country or globally. Setting it to your country makes it more specific and targeted, but setting it to global reach can make it easier to reach daily target. You can earn a bonus of 150 points daily if you are able to get 20 successful click through. In that case the points are added as bonus for going the extra hog to like up to 20 sites at a stretch.
The second available option is to buy the credits using Paypal. You can get about 1500 points for $10 and that can get close to 400 page likes. Facebook likes is not the only option available.
Points can be used to get facebook followers, facebook shares, facebook post likes, etc. It can also be used for twitter, Google+, Pinterest, Youtube views, etc.
How to get your points
Login to your account at FREE Social Promotion and add credits by doing any of the activities – facebook like, facebook share, etc and accumulate your earnings. Just click on the "Free points" button and you are taken to "Choose network and earn free points". Click on facebook likes or any other one you love to do. You will be presented with a green button to click on. Make sure after the facebook page is opened, you actually complete it by clicking the "Like" button on the page. When the like button is ticked, then close the pop up page and wait for the points to be recorded. Continue until you are done for the day.
So that is how to get facebook likes for your page. If you find this post helpful, share it with your friends and make sure to also join the affiliate programme through my link. When you join, I get 200 points and when someone else joins through your link, you also get 200 points. So open your FREE Social Promotion account now and start to enjoy all the benefits.