What would happen if blogging is stopped? Do you really think blogging would ever end? This is the great question I have for all bloggers; and I need your sincere response to this question after reading this post. I felt like asking you guys to speak up your mind, based on events that have happened over the years and also based on the rate at which things change, new technologies are discovered, facts are re-examined and opinions reversed.
You are all aware that gramophone record has been replaced by stereo tape, CD, DVD, etc. The black and white television also transited to the coloured screen (today you have Plasma, LCD, LED, etc). The landline phones are no longer in vogue in some countries; they have been replaced with mobile phones – cell phones, smart phones, etc. A lot of things are changing by the day. New technologies are discovered everyday and old ones are phased out. What do you think about the future of blogging? Would something new come to replace blogs as well?
I am not trying to start a controversial debate here; I am only trying to look far into the future of blogging and what happens to a lot of people who earn a living from their blogs. Everyday people are learning how to blog, because they see great income potential in the blogosphere. Yet, the future of blogging seems threatened by factors which I am going to mention in the course of this post.
Before this post would make real meaning, it would be nice to define some terms, for the sake of those who may be new to the subject line or are not familiar with certain terms. Basic understanding of these terms would help everyone get along as this subject is critically examined.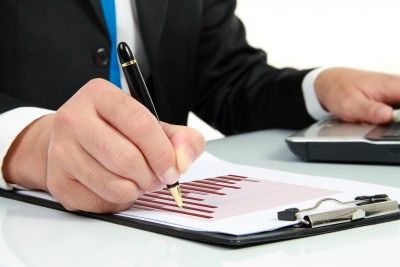 What is a blog?
According to Wikipedia, a blog is a discussion or informational site published on the World Wide Web and consisting of discrete entries ("posts") typically reversed in chronological order (the most recent post appears first). Like a typical website, blogs are published on the World Wide Web; but they are usually easier to maintain and update. In a nutshell, a blog is a mini-website.
What is blogging?
We have looked at the definition of a blog. Now it is time to define blogging. I would define blogging as the act of writing on the blog, which typically involves expression of opinion, dialogue, creative writing, engaging a larger community, and making a career.
Blogging is different from newspaper publication, literature or writing on hard copy. It is done with the help of software on the Web and involves writing articles or posts and by default, listing them in reversed chronology. All articles usually have their individual page addresses or permalinks which makes it relatively easy to locate a particular post by its address.
Advantages of blogging
This post would not be complete without mentioning the advantages of blogging, because it is the real reason I am so concerned about the future of blogging. It would not be worth it to set up a blog or learn how to blog, if there are no opportunities or advantages inherent in the exercise. So what are those advantages we are looking at here?
Employment:
Take it or leave it, blogging has provided employment to a significant percentage of the world populace (directly or indirectly). Some people have developed the act into a career and are no longer willing to take up any form of secular job. While some bloggers run their personal blogs full time, others have been able to employ some other persons as editors, co-authors, contributors, etc.
Advertisement:
Blogging provides a platform for companies and individuals to advertise their products and reach out to a significant populace they would otherwise find impossible to reach on their own.
Education:
Needless to say that students of both primary, secondary and tertiary institutions of learning are finding succour in blogs today. Most students now find blogs as handy tools to make researches and find answers to their assignments and home works.
Branding:
Blogging has equally provided an avenue for businesses and individuals to express or promote their brands. It is easier now to identify a company's brand through their blog logos and their mission statements on their blogging sites.
Relationship building:
Blogging has become a community of sort, where bloggers can easily link together to promote the relationship between themselves. Recently, bloggers seem to have suddenly woken up from their slumber, and they all now take relationship among themselves serious. Through the blogosphere, a lot of people have come to know each other and get into a closer bond.
Passive income:
Blogs are now a means of getting a steady passive income by the owners. While some use it as a platform to promote affiliate products, others use it to promote their personal products and make decent passive income from there. There are those who also make money blogging through selling advertisement spaces, doing paid product reviews or publishing paid (sponsored) posts.
Freedom of expression:
A lot of persons who have no means of lending their voices to national issues or being heard on the mass media, have taken to writing online as a way of expressing their personal opinions and being heard by a larger audience. I believe this may have been one of the reasons you came into blogging. I hope I would not be told I am wrong?
However, having said all these, there are factors that are threatening the future of blogging and they are making me really uncomfortable. You too or the big master (Google) may also be feeling uncomfortable about them as well (though am not sure if you have noticed them). Let's look at those factors below:
Factors threatening the future of blogging
I will be brief about this because I know time is of essence to you. So let's all open our ears wide this time (I mean it). If I were not a blogger perhaps I would not have noticed these problems; but I think they should give all of us some concerns now.

Poor content:
With all the media attention this has received, it still remains one of the major bugs attacking blogging. A lot of blog owners upload content that are hardly informative or useful to anyone. Moreover, some are into the habit of scraping content from other sites and pasting them on their own sites without paying attention to quality. This, in my own opinion, is a major threat to the blogging industry and its future.

Google:
Did I just mention Google? Yes I did! You would see me now as someone trying to spark off controversies. But before drawing that conclusion, take some time to ask yourself what has happened to Google reader, iGoogle, Google Mini, Google Video, Google talk Chatback and Google Symbian search App; Google Friend Connect (for non-Blogger sites), Google Wave, Jaiku, Knol, Google Health, Google Maps API for Flash, Google Desktop, Google Notebook, Google Gears, Google Labs, Renewable Energy Cheaper than Coal (REC), Google Search Timeline, Google pack, Urchin, Image Labeler, Picnik, Sidewiki, Needlebase, Subscribed Links and Social Graph API.
Google is capable of doing anything, anytime, any day because of the power it has arrogated to itself without any strong opponent to checkmate it. They come up with one service today and allow people to fall in love with it. But as you are settling down to enjoy the romance, they suddenly tell you the service is over and taken down. What if Google does same thing to blogging, what would happen? I leave you to answer that one million dollar question.

Over-expression:
In an attempt to express self, some people have gone to the extreme by over doing things. Blogs have become tools for expression as I mentioned earlier; but my fears stem from the fact that a lot of blogs are now used to promote hate, racial prejudice, violence, alcohol abuse, pornography, etc. These unhealthy practices carried out in the name of freedom are part of my fears for the future of blogging. Would they directly or indirectly lead to the death of blogging? Don't forget to tell us your take on this.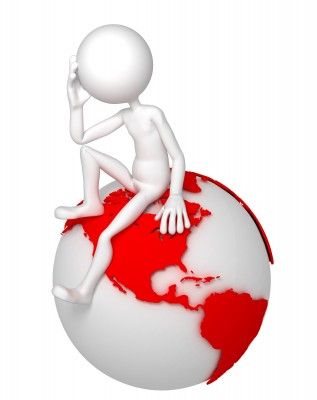 
Spamming:
Spamming is increasingly becoming a major problem in the blogosphere. This is unhealthy as far as blogging is concerned. Spamming as used in this context, involves publishing a blog post and sending different copies of same to different blogs or articles directories for the purposes of gaining undue attention or advantage. Several sites have been punished for this because the webmaster either did not do a copyscape test before accepting such article, or the article got published on other blogs after it was published on his.
Conclusion
We can all save the future of blogging by avoiding all the dubious acts currently practiced by some bloggers and make the blogosphere a cleaner and better place to do business and express oneself. Blogging remains an enviable profession that must be respected and promoted to a greater height by all of us.
What is your take on this subject? Do you think blogging would ever end one day? How can we prevent that ugly situation from happening? Please tell us your mind by leaving a comment in the comment box below. We want to entertain the responses of all bloggers who read this post.
If you find this post interesting, please share it with your friends and your social circles. Make reference to it. You can even link to the post. Like us on Facebook, and on Twitter. If you love to get our regular updates,
Subscribe to our newsletter

You can join me for a link party with my fellow bloggers at Make a living writing