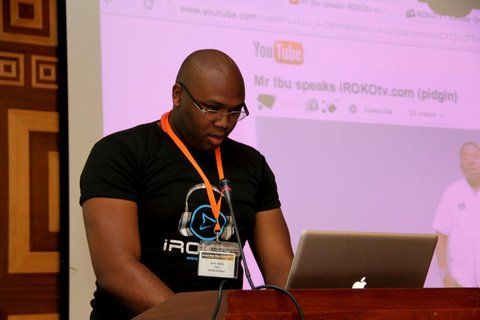 Distinguished readers, our special guest for today is one of Africa's young millionaires, mr. Jason Njoku of IrokoTV. Jason Njoku was recently featured on Forbes magazine as one of the Ten Young African Millionaires To Watch. Hw granted me an interview request and spoke on some key issues we all need to know about himself, Nollywoodlove.com and irokoTV.
I believe this interview is going to be a source of inspiration to a lot of young entrepreneurs out there, bloggers, internet marketers and those who have set out to pursue a particular dream either in business, career or academics. Read and enjoy the interview with Mr. Jason Njoku. Be sure to leave your comment at the end of the post.
Could you please tell us your name and where you hail from?
My name is Jason Njoku and I'm originally from London although I now reside in Lagos, Nigeria
What is your relationship with NollywoodLove.com?
I launched it – I own it. It was my first foray into Nollywood
How long has Jason Njoku been doing business online?
Roughly 8 years or so
Why did you choose Nollywood as your area of focus?
I saw that there was no-one else bringing Nollywood to the Internet. I did my research, saw an opportunity and went with it
Have you been featured in some online magazines before? If yes, how did it feel like being featured?
I've been featured in press around the world – from CNN to BBC. It's part of the job as the CEO and it's important to help raise the company's profile. The iROKOtv story – of how we started and where we were going is one like no other, so it's interesting to journalists and their readers.
How does it feel like being the founder of a popular TV like Iroko TV?
Awesome. It's hard work – very hard work, but I love my job, I love the fact that I'm building a leading African entertainment company and I'm proud of my achievements to-date.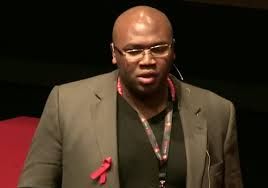 How did you feel when you were listed among the Ten Young African Millionaires to watch on Forbes magazine?
It's flattering for the first 5 minutes and then I get my head down and get back to business. My primary aim is not to grow my own personal wealth – if that was my only goal, I would've sold the company off already. For me, it's about creating wealth by building an empire – that's what I'm totally focused on.
In a nutshell, would you say Jason Njoku is a successful entrepreneur?
Until 2010, I was a failed entrepreneur – since iROKO Partners, I would say that I have been successful
Are you managing your business alone? Or do you have other employees helping you out?
My business partner, Bastian Gotter is the COO of the company and we have a team of around 100 staff across Lagos, London, New York and Johannesburg working to push the company forward
How did you break into limelight?
I don't think I'm in the limelight in the 'celebrity' sense – I'm an entrepreneur paving a way in a new market and a number of journalists have written about me.
What has been the best method of promoting your business online?
Having awesome content
How much does Jason Njoku make per annum from TV rights?
I can't disclose this I'm afraid
How many followers do you have on Facebook, twitter, Google+, etc?
Our iROKOtv Facebook has over 80k likes and the Twitter page has over 10k followers
What have been your greatest challenges online?
Getting people to see past the fact that we're a Nigerian Internet company
What was the most embarrassing moment of your life?
Failing at business in front of my friends and peers, before I started iROKO
What advice do you have for those who are aspiring to be bloggers?
Say what you see and don't just rant without justification
Thank you Jason for finding time to attend our interview. We really appreciate your effort. God bless you.
Well, readers you have all heard from the young millionaire himself. I hope you are challenged? Tell us how this interviewed has influenced you. What did you pick from this interview? What have you made up your mind to do in order to build your own empire? We want to hear from you today. Share your thoughts with us; you could just be the tonic someone needs to build up the business drive in him.
If you love this post, please share it with your friends on twitter, facebook, stumbleupon, Linkedin, Google+, etc. by simply clicking the social media icons below. Please subscribe to this blog in order to get our regular updates by clicking on this link:

Subscribe to our newsletter