I don't want to be like Darren Rowse or John Chow; I don't want to write like them because I know I am supposed to be a unique blogger, not a copy cat. I will never be a photocopy because photocopies cannot be as good as original. I will always be Efoghor Joseph; that is the best I can be, not an Arianna Huffington or a John Carlton. Every blogger is born unique, so why should I die trying to imitate others and then fail to fulfil my potential?
God does not make anyone a photocopy; but man makes himself so, because he does not know how much he is really worth and how much he can achieve if he decides to harness the latent potentials in him. By so doing, he limits God who has made him a limitless entity. Do you know you can achieve whatever you can think? Your creative mind works faster and more creatively than modern computers.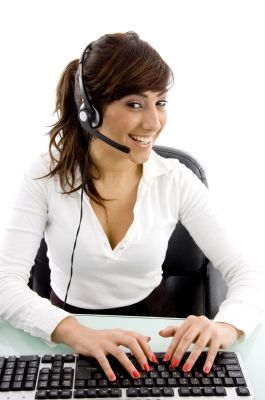 Image Source: freedigitalphotos.net
Take your time to look at great inventors like Henry Ford, Thomas Edison, Michael Faraday, Graham Bell, Alfred Nobel, etc and you will discover they were great and their works remain original till date because they did not copy from someone else. Anybody who tries to reinvent electricity today would at best, walk in the shadows of Michael Faraday. Whosoever tries to reinvent the blasting cap or the dynamite, would also be an imitation; he would never be an Alfred Nobel. Brighten up, man! Try to understand what I mean. Never aspire to be like another man; aspire to be the best "YOU".
Why You Need To Be a Unique Blogger
I am taking this stance today for the fact that I am convinced nobody can be exactly like another person. Why I was doing my psychiatry nursing experience, (and was studying Schizophrenia), I was told there were no two people that looked alike, not even identical twins. This is why every blogger must strive to be a unique blogger. But to make things clearer, you need to be a unique blogger for the following reasons:

You are one in several billions:
The world population currently stands at over 6 billion people. But it would surprise you to know (if you do not already know) that of the over 6 billion people, everyone has his unique fingerprints, and that no 2 persons have the same fingerprints in the world. Does that surprise you? It shouldn't surprise you my dear! God has made each and everyone of us distinct and peculiar. We all have different traits and abilities. So don't die trying to copy another. My question to you is, if you keep copying someone else, when will you have the time to develop your own potential? Think about this!

You cannot be better than the original:
There is no need trying to copy the original because you can never be better than the original. Do you know the world can never have another Michael Jackson, Don William, Stevie Wonder, Michael Phelps, Lionel Messi, Cristiano Ronaldo or Bill Gates? The best the world could ever have, are people who look like them. That means that people who look like them are at best, photocopies or shadows, but never original. So when next you are tempted to copy, ask yourself if you want to be an original, photocopy or a shadow.

You have your own audience:
As popular as blogs like huffingtonpost, technorati, boingboing, mashable, techcrunch, smashingmagazine, businessinsider and gizmodo are, not everybody reads them. I still have my audience and you have yours, irrespective of the small size of your blog. There would always be people who are made to be your fans. Somebody somewhere likes to hear what you've got to say. They love the way you write or communicate your points. So if you write like John Chow, your audience would not need to listen to you; instead they would go to John Chow. After all, he is better than you and has a bigger audience. So keep your writing for those your special audience. Don't disappoint them.
How to make yourself a unique blogger
Having seen the reasons why you should be a unique blogger, I want to briefly talk about how you can achieve this goal in your blogging career. If you would add some value to your writing pattern, there is hope you would be a better blogger. So try and add the following to your style:
1. Add passion:
The world wants to see bloggers who love what they are doing, not necessarily those who can write in the Queen's English. They are not looking for those who show off how much they know. They love people who add passion to their skills and knowledge; those who are proud of being who they are. So add some passion to your writing and the world would love you.
2. Use your own voice:
What is attracting some readers to your blog is your voice, not John Carlton's voice. There is something peculiar about you that others don't have. Give your audience the best of yourself. Speak to them in your own voice; they can feel it in your writing. If you do this, you will always have them flock around you.

Image Source: freedigitalphotos.net
3. Add creativity:
Everybody has the ability to be creative. You might not be a super creative blogger at the outset; but if you continue to develop what you have, tendency is that you would become better and more creative with time. Don't settle down for mediocrity. Add value to your life everyday and you will become better at creativity. Of course, you become better through daily practice. Your creative ability eventually makes you a unique blogger. I wasn't as good as this when I started in 2009.
4. Don't follow the crowd:
The temptation to follow the crowd is always high, but you must resist it. The crowd would never give you anything good. Your voice would at best get drowned in the crowd. No matter how you try to shout, the voice of the crowd would overshadow yours. So the best thing to do is to get out of the crowd and shout with a voice that would attract people. Don't write in a particular way because that is what others are doing; think of your own way of writing and go along your own track. Just stand out from the crowd because everybody soon gets tired of the crowd.
5. Add love:
You have shown passion; you have shown the world how passionate you are about your blogging, now it is time to show your audience that you love them. When you write, let love reflect in your writing; be kind and loving. Don't despise your readers; don't be hostile to them. Appreciate them for being there for you. Let them know you love them. When they sense the love you have for them, they would forever remain your audience.
6. Provide what your audience need
Your audience have their own peculiar challenges and needs. Find out what those needs are and provide them. Check out your comment box to see the way they respond to every write up. Check out the type of questions they ask. Periodically send out questionnaires to them to find out what they would love you to write on. Then try as much as you can to give them what they need. If you can provide them what they need, they would not go after other bloggers.
I know your time is precious, so I would stop here so you can have time to attend to other pressing needs. Do you have one or two things to add to what I have just said? We need your opinions; add your own points. Be free to disagree with me on areas where you are not comfortable.
Conclusion
You are a unique blogger; so don't try to be like others because that would make you a photocopy. Those who copy others play the second fiddle. Nobody wants to settle for the second best. You are best the "YOU", and that is why the world would always go for you. Write with passion and love your audience and the world would be at your feet. See you at the top!
If you find this post helpful, please share it with your friends. Remember to follow me on Twitter, Stumbleupon and on Facebook. God bless you pals. Please remember to join my mailing list today so you can always get my updates delivered free to your mailbox.
Subscribe to our newsletter