Think Before You Leap into the murky SM Waters
By David Anderson
Social media is not for everyone. Really. Though popular and powerful, social media will not necessarily help you market your company or yourself.
I've spent much of my career in marketing. I've worked as an executive or consultant at companies as large as Lexmark, Readers Digest, Gore-Tex and Walmart. And I've helped market "mom and pop" companies on both sides of the Atlantic. And, for the most part, I am wildly in favor of using all marketing platforms available.
But just because social media, unlike traditional media such as TV and radio, are accessible to anyone and everyone, that doesn't make the medium right for you and your company. I would advise some of my clients, including those with the reach and budget for TV appearances, to keep away from reporters with microphones and cameras (they don't have the necessary poise).
And I would similarly suggest that some company owners should stay away from Facebook, Twitter, blogs, Google+ and any form of social media. If you can't make a good impression on these platforms, it is better to make no impression at all.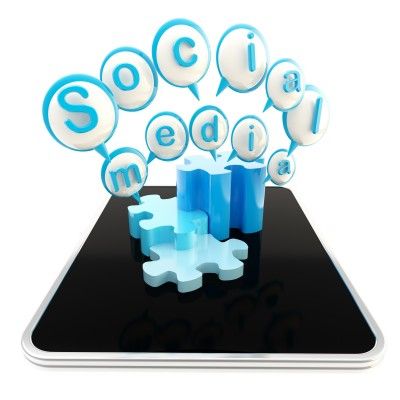 Social media is not right for you if…
1. You don't have time to write posts.
Do you know what looks worse than not having a Facebook page? Having a Facebook page with posts that are more than a week old. And some companies don't update their Facebook pages for months.

A customer or potential customer who clicks from your website to your Facebook page in December isn't much interested in what you had to say about your Fourth of July sale.
And, if the last blog you wrote predicted a victory for Mitt Romney, you look both out-of-date and just plain wrong.
2. You hire the wrong person to write your posts.
A time-saving alternative to writing your own social media posts is to hire someone to do it for you.
Freelance blog writers are easy to find. Post a project on sites such as Elance.com and Guru.com, and you'll get more responses than you'll want to read.
You may wonder why some writers charge $5 and others $100 or more per post. Price doesn't tell you everything you need to know about quality, but the disparity should give you a clue: not all bloggers are equally talented, informed and media-savvy.
And some really great writers know nothing about marketing. All writers have ideas but a highly-trained copywriter has ideas to make money online.
A blog puts your reputation on the line — you can't retract words spread across the Internet. If you can't find or afford a writer who knows how to reach your target audience — and to present you in the best possible way — the blog does you no favor.
The same holds true for Twitter. Are your clients likely to love or hate messages riddled with shorthand such as LOL, OMG and LMOA? I've seen examples of this on tweets allegedly written by partners at white-shoe law firms. I doubt the partner wrote it and I really doubt he'd want anyone thinking he did.
If you can't afford to hire a writer you trust to present your best possible face to the public, stay out of social media.
3. You don't have anything to say.
Sure, you have something to say — everyone does — but a lot of people can't articulate their thoughts in a way that promotes themselves or their company.
What you say — or pay someone to say — on social media has value only if it benefits you or your company.
If your blog is boring, blatantly promotional or in questionable taste, it is not serving you as a marketing tool. If your Facebook posts are filled with random quotes or photos, they do not help you promote your company or yourself. If you tweet just for the sake of filling some quota recommended by marketing experts, you'll find that 12 meaningless messages a day don't have greater value than 1. Or none.
Bottom Line
The bottom line is, "Does your use of social media improve your company's bottom line?" Does your use of social media help you make money? For many company owners, the answer is a resounding YES!
But some owners hurt more than help their images with improper or mismanaged uses of social media.
So, before you ask all of your clients to "like" you on Facebook or "follow" you on Twitter, make certain you are providing something worth liking or following.
If you're not, close your page and retire your hash tag. And find other ways to market your company.
About the author:
David Anderson has over 30 years' experience with businesses globally. As a coach, mentor and entrepreneur, he believes that everyone has the capabilities of achieving extraordinary things. Visit David Anderson Wealth to learn more.