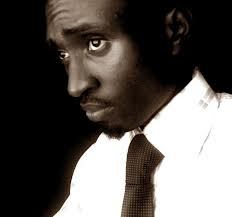 Hello readers, I have the honour to present to you the first person to be featured in our "Interview" section of this blog. Mr Don Caprio is the lucky man to be the very first one to be interviewed on this blog.
1. Welcome to Business Success Guide. Can we get to know you?
Thanks, Joseph. I'm Wale Adekile but I'm known to most people as Don Caprio
which is the pseudonym I choose to use online. It's actually a name I gave myself
way back in 2003.
2. Who exactly is Don Caprio? My readers would love to know more about you.
I'm a professional tech blogger and a freelance web designer. I blog at
doncaprio.com which is the only blog I own at the moment. I'm an easy going
person who loves technology, music and I've got a flair for art. I'm writer still
trying to improve my writing skills .
3. How long have you been blogging?
I've been blogging since 2009 and that makes it four years now.
4. Would you say you are a successful blogger?
In whatever you do, you're either successful or unsuccessful, you definitely can't
stand in between. To say the least, I don't see myself as an unsuccessful blogger
but I'm yet to reach my target.
5. You were instrumental to the new look of this blog. How does it feel like being a
web designer/coder?
To me, designing a website is more like a form art and I love it. It feels good being
creative, it gives you a sense of power. I used to be a drawing artist so I've always
loved creating designs, I'm only doing it on the web these days.
6. How many websites have you successfully designed/developed till date?
I really can't tell. The first website I designed was way back in 2003, it was a
personal website then hosted with 20megsfree and it still stands till date. I've
designed for Osun State Government, a couple of churches, some co- bloggers
and more recently for a client in the US who owns a baseball club fan website.
7. What are your major challenges online?
It sounds crazy but till date, my major challenge is growing my blog traffic. I may
have a handful of visits daily but believe me, it's never enough. The hardest part
of blogging is getting traffic and growing it.
Secondly, when you live in a country like Nigeria, an unstable power supply
coupled with a expensive and not-so-good internet connection can be a major
stumbling block.
8. Your blog currently has PR3 and Alexa ranking of 20,896. How were you able to
achieve this feat?
I guess it's hardwork and persistence. Staying focused on your goal can get you
where you want to get to and keep you right on track. Right from the time I found
out what search engine optimization was all about, I made it my top priority to
keep publishing quality content with readers satisfaction my main objective.
Almost 80% of my traffic comes from search engine and I guess this helped my
Alexa ranking.
9. What is your estimated online revenue per annum?
For certain reasons, I choose not to disclose earnings and traffic details. Of
course, I see a lot of bloggers and internet marketers doing this. Perhaps I'm
being paranoid, who knows?
10. Apart from blogging and web designing, are you thinking of diversifying?
Right now, I don't think so. I may diversify when I think I'm well established in
those two fields but not right now.
11. What sets you apart from other bloggers?
I don't really think I'm different from other bloggers. I'm just a web publisher
who's trying to share quality contents with readers based on the little I know in
the world of technology. We're all the same more or less.
12. What is your message to other bloggers?
I can only implore new bloggers not to focus too much on money at the start.
Setting a high standard, writing quality articles and making sure their contents
attracts traffic should be their primary focus.
13. Thank you Don Caprio for honouring our invitation. God bless you.
Thanks for the honor as well, Joseph. Glad to be featured on your awesome blog.
Now to my Readers
Now, having heard from Don Caprio, are you truly motivated by his experiences? Is there any challenge you are picking from his interview? What are your comments? Do make sure to share them with us, using our comment box below.
Make sure to share this post with your friends and visitors to your blogs. Feature this interview on your blog if you have one and make sure it stays for at least one or two weeks as a stickied post. Follow us on Facebook and on Twitter. Thanks