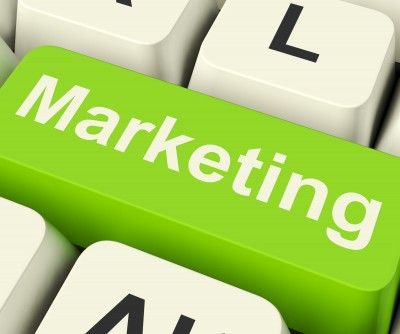 Every blogger wants to create some awareness about his blog, increase traffic and then make revenue. But the question that must be answered by bloggers (both old and new) is "Do you know how to advertise and promote your blog?"
We all know that advertisement is the nucleus of every business success. If you don't tell people about your business, nobody would ever know you exist. The same is true of blogging. Never assume that the fact you have quality content on your site should be enough to make everyone scamper to your site. They need to be told you are in existence. This has to be done directly or indirectly. Search engines alone cannot do the job for you. You must promote your blog to the right people using the right avenues, tools and resources.
Why Should You Promote Your Blog?
There are several reasons why you should advertise and promote your blog. Before we go into that, we must understand that the purpose why we established or built our blog in the first place determines whether we would want to promote it or not. If you built your blog with the belief that it would generate revenue for you in the future, then you would also think of how to promote it so that it would be quicker to realize your dream.
Besides, if the idea behind your blog is to reach out to as many people as possible with your information, you also would think of ways of getting this information to the doorsteps of those it is intended for. Quite unlike a situation where you are blogging just as a past time or simply because others are blogging. When these are your motives, the desire and the drive to get your posts across to the vast populace would be lacking.
So back to why you should advertise and promote your blog; you need to do so for the following reasons:
1. Getting traffic:
Since you have the target of reaching out to a large number of persons, or making money in the long term, you need to advertise your blog so people should know about it. The earlier you start to do that the faster you get to your target.
2. Increasing popularity:
Promoting your blog would definitely help in increasing its popularity. The more popular the blog becomes, the more people and revenue it attracts. More over, the more popular your blog becomes, the more popular you also become since your blog is directly tied to your name and identity.
3. Meeting your dream:
Advertising your blog would help you to meet your dream. If you have a dream of making like $1000 monthly income, you need to drive targeted readers that should be able to get you that same amount or its equivalent. Advertising helps to bring in those who would read and generate income for you through clicking on your site's Google ads or buy the products you display on your site.
How should you Promote your blog?"
There are ways to go about promoting your blog so you can achieve your set dream. If you do not do it right, the whole process might just become counter-productive. So I would suggest doing it this way because they have been proven to work effectively. They have worked for me as well :
1. Use Forums:
This is one of the tested ways that have produced results for a lot of bloggers, and still producing positive results today. Advertising on forums can be tricky. When I started out as a blogger, this was one of those tactics I wanted to use but got wrong. At a point I was even banned in one of the big forums for spamming. The best way to do it here is to simply use your blog URL as your signature on those forums and be very active yourself. When you are active and helping to solve people's problems, they would certainly notice your signature and start paying visits to your blog.
2. Sell directly:
You come in contact with friends, colleagues, business customers, etc; so each time you meet them, share your URL with them. You can even print out complimentary cards or leaflets to create the awareness about your blog's existence. Once you give them to friends and those you come in contact with, they would remember to check it out at their leisure time.
3. Pay for space:
You can as well do that by paying for ad space in authority sites, newspapers/journals, etc. A word of advice here: You should pay for ad on targeted newspapers and magazines, related niche blogs/websites, etc where you are sure your target audience would see them. Don't advertise your music blog on a motor cycle spare parts site or try to promote your web design tutorial blog on a health related site. Your audience would never find them.
4. Social media:
We are in the era where everybody is using social media. So you must learn to take advantage of this also. But in doing this, you should look out for groups that share the same interest as the philosophy or ideology upon which your blog is built. If you are into sports or football, look for places where sports are discussed or groups talking about Lionel Messi, Cristiano Ronaldo, Samuel Eto'o, Zlatan Ibrahimovic, Sunday Mba, Manchester United, Chelsea FC, Barcelona FC, Bayern Munich, etc.
5. Relationships:
Just this afternoon, a guy engaged me on Gmail talk and after taking time to answer his questions and being sure he was satisfied, I asked if he had visited my blog before. He was glad to pay my blog a visit and subscribe to my list. If we learn to build relationships by taking care of the needs of other people and also taking time to pay them visit, they would definitely reciprocate same.
Conclusion
Understanding the simple ways to advertise and promote your blog could easily bring you the desired results in the shortest possible time. Working on your results and consistently improving upon them could just be the needed catalyst to make you a six-figure income earner with your blog.