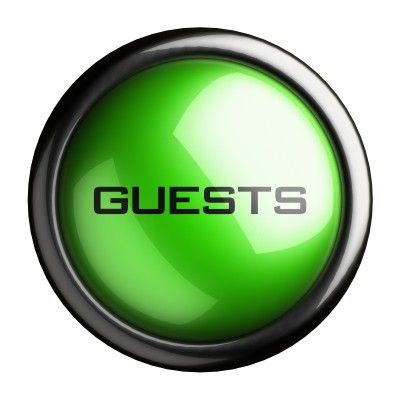 The internet is a wide platform where readers and writers interact, sales are made and much more. This has made the internet a very interactive site which is more influential in business growth and success. The fame of products and brand equities have been built and nurtured online. Having a blog is one of the steps necessary to effective online marketing. However, the online audience is widely distributed and is much larger than can be reached through your blog alone. To achieve this, you need to go beyond writing on your blog to writing on other people's blogs. This is called guest posting and it is advantageous in a number of ways.
Link Building
Almost every blog post has in it a number of links that the writer deliberately embeds. This is a strategy used by guest posters to woo people back to their own sites. The links are worded using well chosen and optimized keywords which relate to the site being directed. For the links to be attractive, the article in which they are contained has to be unique, informative and relevant. This will make it a darling of readers who upon being impressed by the writer, will tend to click on the links in a bid to read more from the author.
Establishing Connections with Blog Owners
There are some blogs that are well written, search engine optimized and very attractive. For such blogs, it would be very useful if you got access to one. This will expose your works and will establish your authority in the area that you write in. The advantage of this is that you will expand your social audience and grow your influence online. This coupled with the quality interaction with other bloggers makes blog posting a worthwhile venture. Before long, your fame will rise and online traffic will find its way to your site.
Improving Your Search Engine Ranking
Search engines like Google, Yahoo, Bing amongst others, have a set of algorithm that when satisfied, will give your site a favorable ranking. Guest posting especially where keywords are used exposes your writings to search engines in a favorable way. When scattered in other people's blogs, your search engine optimized articles will attract a variety of readers making the search engine view them as being quality and unique. This will make them rank top on pages thereby getting visibility from readers who in turn visit these websites.
Exposure to New Online Communities
One of the greatest benefits of guest posting is that it introduces you to a huge and vibrant online community which could as well turn out to be your fans and followers. They will visit your site and get converted while there depending on how you engage them.
Enhance Your Subscriptions and Reader Base
Based on the quality of the content that you write, guest posting can have a tremendous effect on gross readership. The more the content you write, the more the readers you get. Most of these readers upon engaging with your contents may want to visit your site, refer others to it or even subscribe to articles and alerts from your site. This no doubt increases your online visitors and boosts the reputation of your website.
About the Author:
Thomas is a writer for PostJointt. He is a small business marketer who enjoys making connections with peers via guest blogging.