It is possible you have a website that is involved in selling products and delivering services, and it is designed to accept payments online. But you are from a country that paypal has decided not to do business with. How to accept payment on your website becomes a major issue. As a result you find it difficult to give customers that guaranty that your site could be trusted and that their details are protected.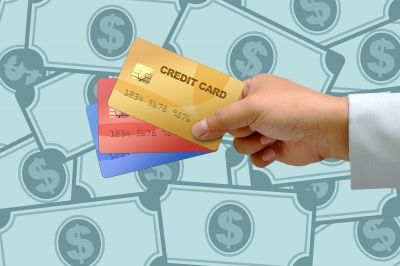 You need not over border yourself anymore because there are always an alternative. There are other reputable payment processors that have carved a niche for themselves that can handle the whole thing for you. Paypal is not the only trusted payment processor you can use to accept payment online and if they refuse to be used on your site you can make do with others and still earn your customers' trust and make your sales conveniently.
How to accept payment on your website
Today I will be talking about at least four good processors you can use to accept payment for your products. You can also use them to buy from other sites where they are accepted.
1. Payza: Formerly Alertpay, Payza recently carried out some systemic overhauling and they are now waxing stronger. They have been in business for a long time now and are well trusted. They are already adding new currencies and new countries to their system. You can open your pro or Business accounts and submit your website for review. Once it is accepted, it helps to take care of the issue of how to accept payment on your website. You must have "Terms of service" and "Refund Policy' pages in order to be accepted.
2. Liberty reserve: This is another provider that has been in online business for a fairly long time and has gone along to earn the confidence of a lot of buyers and sellers. Though they are not as strong as Paypal, they still remain a strong force. Several currencies and countries are supported here. Your account security is guaranteed. I have been using Liberty Reserve to make payments online since 2007 and am satisfied with their services.
3. Plimus: You can use plimus also to accept payment online. They are growing bigger by the day. They have a place for buyers and also a place for sellers. Once you are accepted, you can apply for your Plimus credit card to enable you withdraw your earnings. To some extent, this platform works like Clickbank where you can list your product as a vendor or promote other people's products as an affiliate and still make money. You can even use the Plimus plugin for your wordpress blog and receive instant payment notification (IPN). You can also register buyers as users on your blog with the plugin.
4. Okpay: This is a very new processor. It's cheap to use; but you need to go through a lot of verification process like submitting ID card, proof of address, telephone number, etc. They accept money transfer from Alertpay and other platforms. Apart from having a personal account, you can also have subaccounts for your business and kids. Once your account is verified, you can apply for and get an Okpay Debit card which would be tied to your account.
With these options, paypal should not be a source of worry to you anymore. You can now successfully make sales and receive pay on your website or blog. You can even try more than one processor to enable your customers have more options to choose from.
Do you know of any other nice platform on which to process payment for websites? Share your knowledge with us. We would be glad to try them out.
You may also love to read the following:
1.Are You Ready to Start Your Own Business?
2.How to Grow Your Small Business Through Diversification
If you love this article, please share with your friends and remember to add your name to the subscription form in order to get our updates delivered to your mailbox.